Diverse data sets deliver stronger media and marketing output
Build stronger marketing and media plans by targeting your customers everywhere and anywhere. Our comprehensive coverage of engagement data ensures effectiveness in both coverage and reception.
Affinity Target brings you closer to your customers
Audiences at scale
Merging comprehensive social data with artificial intelligence, our audiences provide marketers with coverage across more than 1,500 syndicated segments.
Activate likely buyers
Expand your coverage. Social-based audiences get you in front of the most likely prospects, across the most relevant channels and devices.
Ultimate outreach efficiency
Messaging with meaning means better ROI. Maximize ad spend with outreach approaches tailored to the behavior of your particular segments.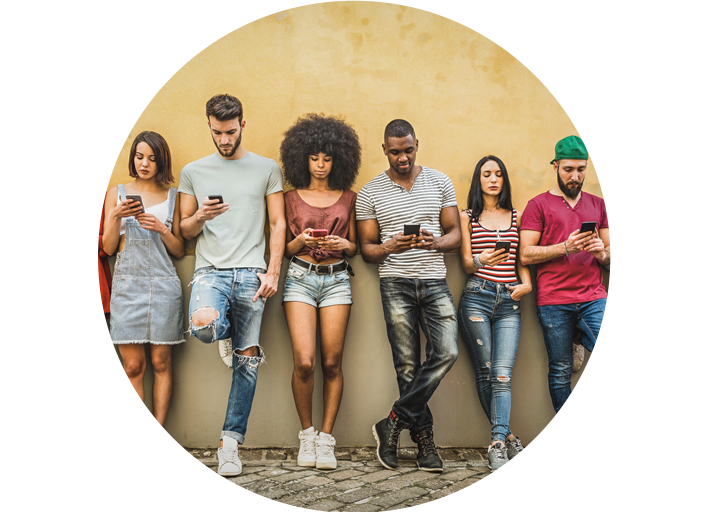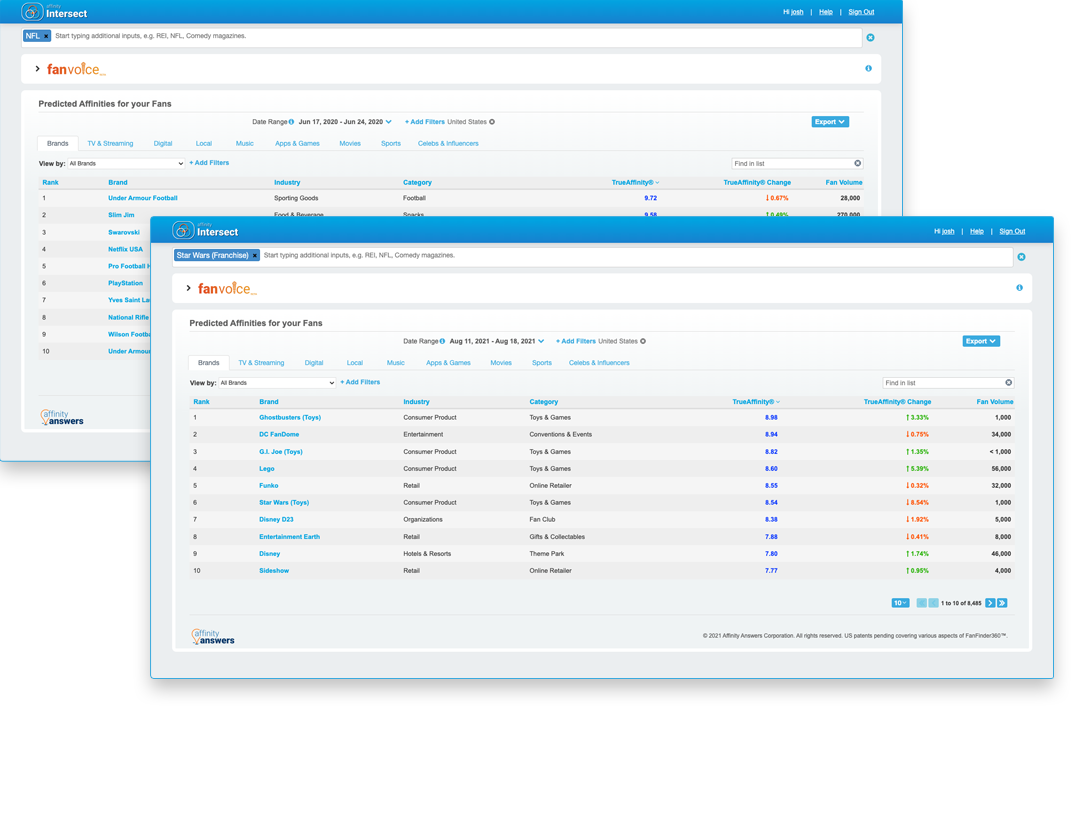 Affinity Intersect delivers data-led insights to drive brand growth
Advanced audience research
Basic demographics only provide fragmented views of buyers. Leverage our evolution beyond social listening to build more complete profiles of your customers based on their behavior and brand affinities.
Awareness in the right places
Ensure your campaigns and promotions are received by the most-likely buyers. Our data provides pivotal placement, keyword, and influencer opportunities for increased efficiency in outreach.
Decrease media spend
Building a 360º view of your buyer heightens relevance and optimizes spend. Maximize your media budgets with true marketing intelligence.
Explore our full suite of products
Powered by the TrueAffinity® Graph
Uncover the true relationship between people and brands
See how the power of behavioral intelligence can transform your brand
Discover how behavioral intelligence is complementing and completing strategies across industries