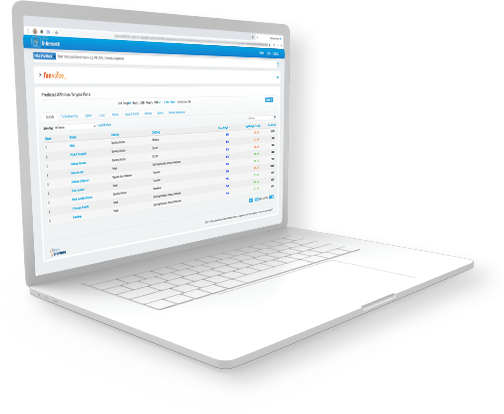 Actionable strategic insights from unparalleled social data
Affinity Intersect provides a continuous study of customer behavior, enabling marketers to make more informed and more immediate decisions. Build a 360º view of audiences with unparalleled intelligence into the brands, movies, series, and other interests that drive their most engagement.
Instantaneous research via immediately accessible insights
The most expansive
social graph available
Tracks the shared affinities between 250MM people and over 40,000 interests from data encompassing all major social networks, not just Twitter
Near real-time data
and constant coverage
Logging over a billion engagements every 13 weeks, Affinity Intersect provides data in near real-time, giving a clear view on current behavior and trends
Data to satisfy
multiple departments
Cross-team coverage provides Sales, Marketing, and Promotions departments with the same decision-making data source, circumventing data silos
Data to answer to your most pressing questions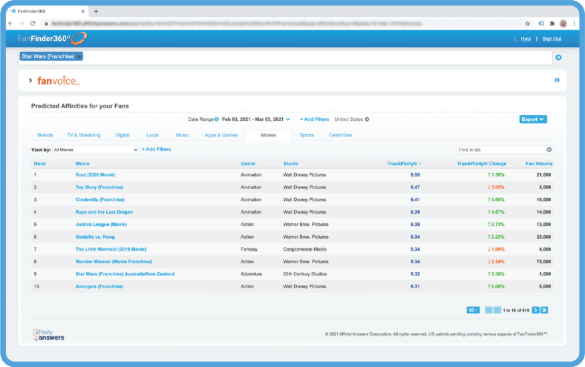 Uncover you true customers
Achieve a holistic understanding of your customers from behaviors to brands by accessing our growing repository of social media interactions. Rank entities by relevance to identify the most ideal opportunities.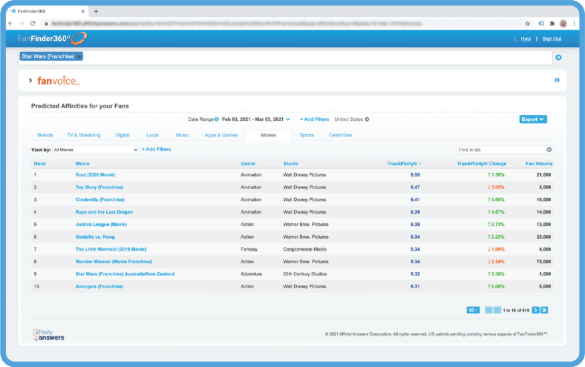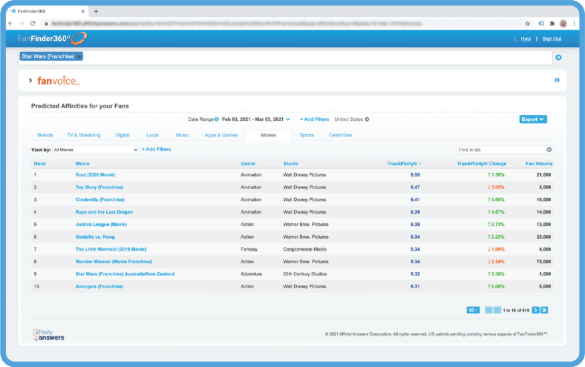 Find partnerships and recruit talent
Pinpoint entities with the highest crossover potential with your brand, celebrity or production. Spot rising or seasoned talent that has the strongest correlation with your fans.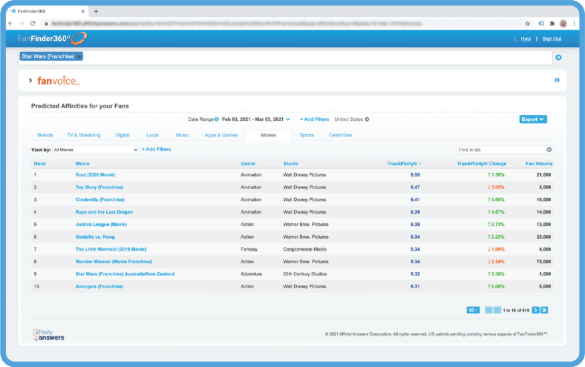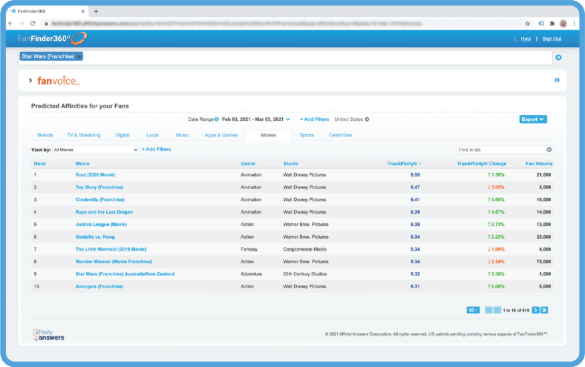 Identify influencers, keywords, and placements
Boost campaign performance through more meaningful targeting. Know where customers and fans are spending their time to reach them more relevantly.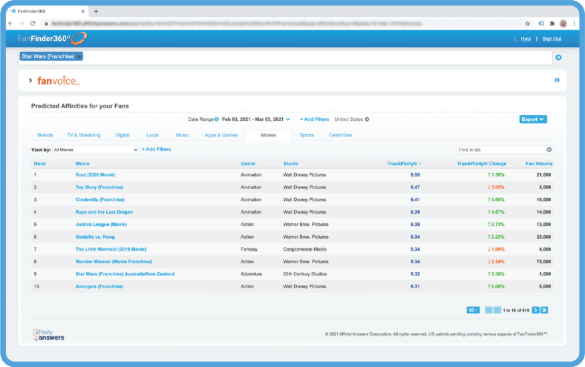 The social affinity data from Affinity Intersect enabled us to recruit a global panel in less than 3 weeks, saving tens of thousands of dollars for our client. This panel was used for a qualitative research study for an Entertainment client.
Dan Walsh,
Co-Founder & Managing Partners - Shepherd

Learn more about capturing viewers within an increasingly fragmented entertainment space.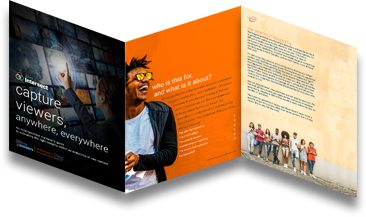 Explore our full suite of products
Powered by the TrueAffinity® Graph
Uncover the true relationship between people and brands
See how the power of behavioral intelligence can transform your brand
Discover how behavioral intelligence is complementing and completing strategies across industries