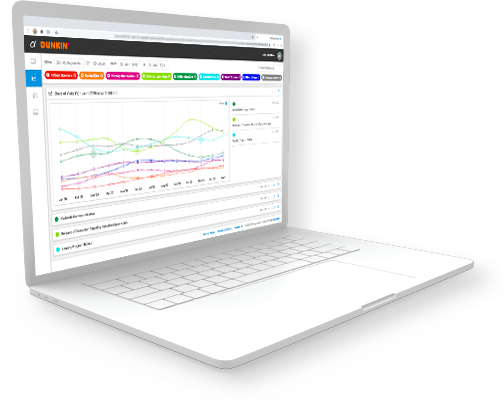 Customer segment tracking with real-time performance data
Affinity OnTrack measures a brand's performance through the lens of any segmentation. We combine social engagement data, panel, and mobile visitation data to understand and track the behavioral profiles of people shopping or eating at retail stores and restaurants.
Advanced audience segmentation
Real-time Segment-level Performance Data
Comprehensive data set displays who is visiting where, not just how many are visiting you with the most up-to-date data on your segments.
 Visitation Seed
Audiences
Our exclusive mobile visitation seed audiences allow you to target, test, or model your customers or competitive customers in real-time.
Competitive
Benchmarking
Provides a view into the category through share of competitive visitation, allowing for current comparisons between your brand and its rivals.
Data to answer to your most pressing questions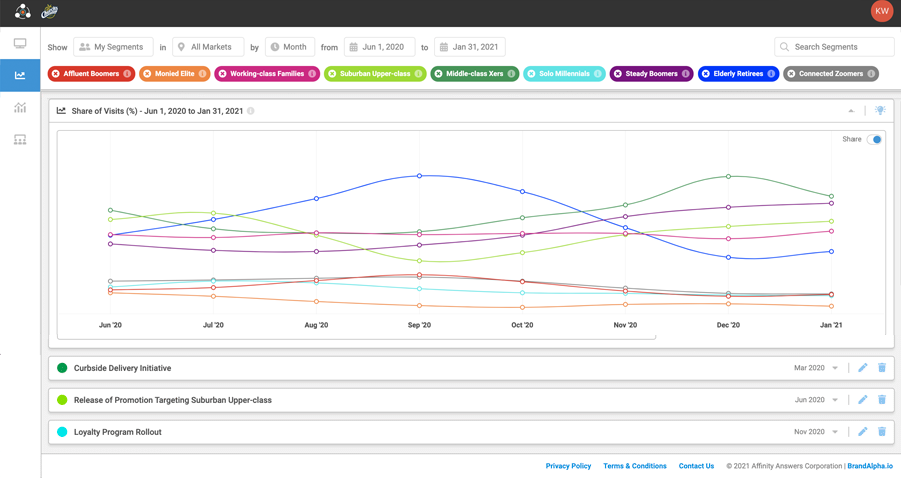 Track to conquer
Track and measure your segments against your competitors' visitation so you know which segments are switching, staying, and opting out of the category.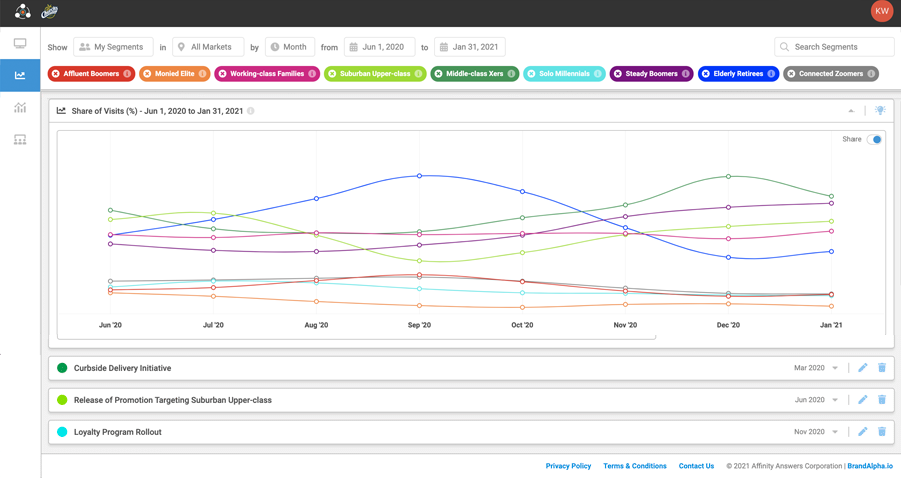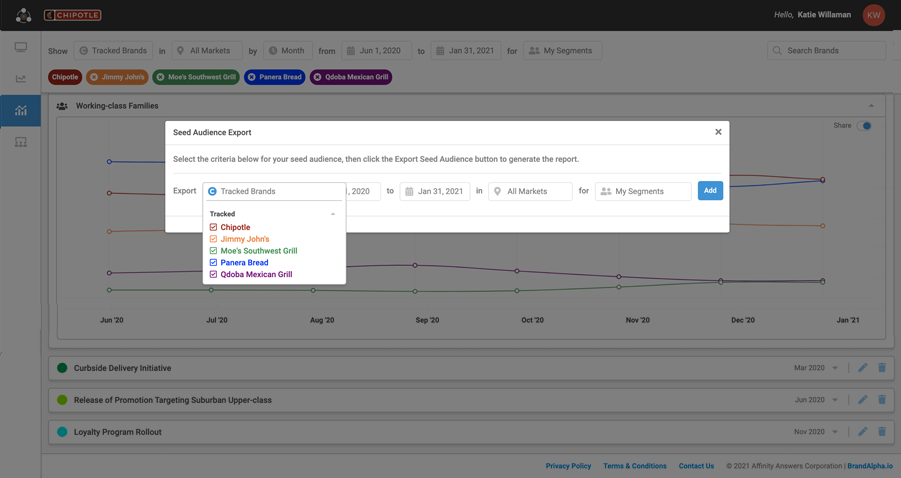 Test and optimize seed audiences
Output privacy-compliant mobile data as a seed for either loyalty, penetration or competitive conquest strategies for any channel – social, mobile, display, CTV, and more.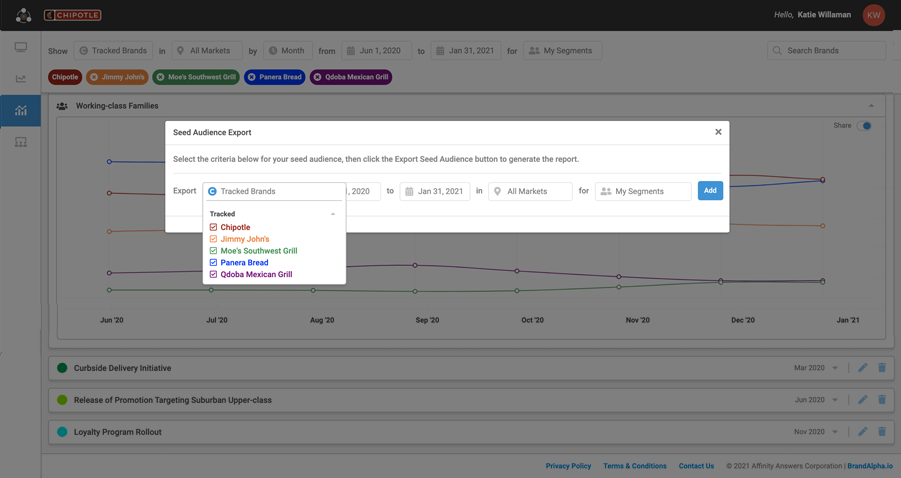 Validate in-market strategies
Measure the impact of marketing activities at the brand & segment level. Validate or incrementally adjust strategies and targeted tactics to fuel stronger growth.


OnTrack's ease of use, ability to give us real-time insights, and the ability to create custom segments has brought our segmentation to life. In addition, Affinity Answers has been a great partner to work with."
Kristi Grinde,
Senior Manager, Consumer Insights and Brand Strategy, CKE Restaurants
See how the power of behavioral intelligence can transform your brand
Explore our full suite of products
Powered by the TrueAffinity® Graph
Uncover the true relationship between people and brands
Discover how behavioral intelligence is complementing and completing strategies across industries