reaching the right crowd in all the basketball madness
College basketball season is here, and 1/3 of the nation will be eagerly tuning in across a variety of screens, making this a massive opportunity for gaining the right impressions. Our College Basketball Segments and Custom Audiences can help you quickly and specifically target those most engaged with the games and also most likely to convert to your brand. Check out 4 strategies to win during the upcoming tournament season.
are you focused on your audience's affinities?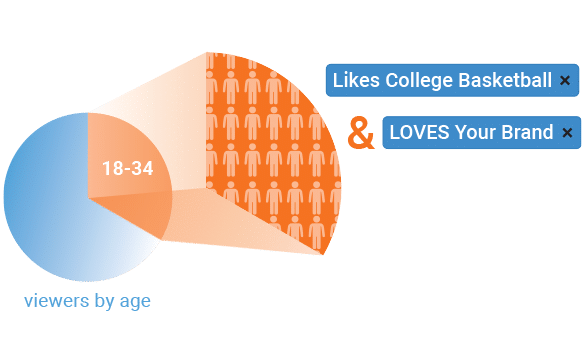 With sports fans now able to watch games across TV and streaming, it's no wonder college basketball ratings continue to increase each year. Prepare for a big 2020 and improve your targeting with audiences based on fan affinities—far superior to look-alike models. For example, want to target fans of your brand and the tournament? We can do that. What about thirty-somethings who also play video games and enjoy travel? We can make that happen, along with much more
amplify your current planned media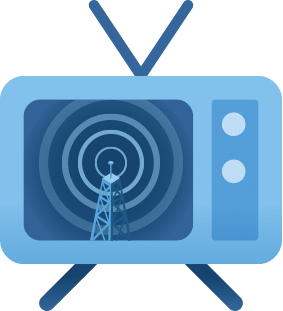 Already have a media plan for tournament time? If you are one of the lucky few with TV placement during the tournament, we can increase your reach and frequency with CTV segments, or we can target those watching the games across social or programmatic. Our audiences use brand and TV channel-level targeting to help you make even more out of your sports sponsorship investment.
more screens = more impression opportunities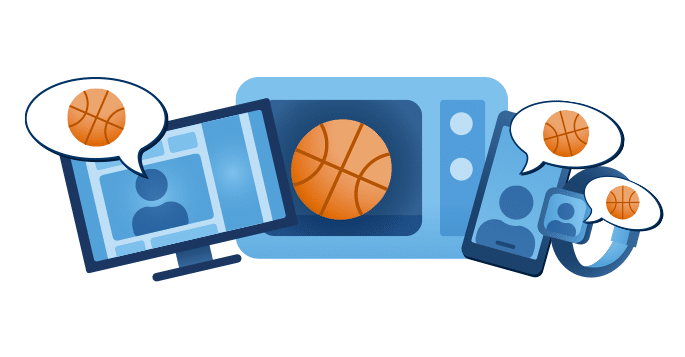 A whopping 70% of viewers will be checking scores on their phone or tablet, opening up an additional realm of reach potential. Whether checking scores, instant messaging, or searching for products promoted during the games, passionate sports fans will be out in droves this March. The key is to target those most likely to buy from your brand. Don't be left out of the conversation—get noticed by targeting your next new customer.
social insights activated anywhere

College sports fans are a large and loyal audience, but you risk wasting a lot of impressions if you're not getting the most from your targeting. Now is the time to target the audiences most relevant to your brand, and we'll help you do it. Check out some of our most popular audience segments, or build a custom audience with our free Custom Audience Builder tool.
Targeted scale has been the apex of most performance focused marketers since the advent of reporting and attribution. But only recently has it become more of a reality. With advancements in data and AI technologies, brand advertising which was predominantly...