Retail Rising: Everyone Wants In On Physical
Retail exploded in 2020, and gradual reopenings of physical stores have pushed that momentum into a hearty industry forecast of $4.33 trillion. In the short time reopenings have been occurring, we're already seeing strong sales attributed to a pent-up shopping desire from a pandemic-weary public. As more locations reopen to exploration-ready shoppers, expect to see the merger of ecommerce and physical stores strengthen, with both recovering retailers and unexpected tech giants focusing on physical store traffic in 2021.

Let's Get Physical

Many retailers managed to not only survive COVID but actually exceed sales expectations. Discount retailer TJ Maxx, historically reliant on physical locations, surpassed Wall Street expectations by almost 16%, delivering $10.09 billion in Q1 2021. Macy's, with a stronger digital presence, saw significant YoY increases, and though combined sales were still down 10% compared to 2019, digital sales were up over 30% both years. As foot traffic increases, Macy's robust digital presence will provide a potent supplement to retaining customer attention.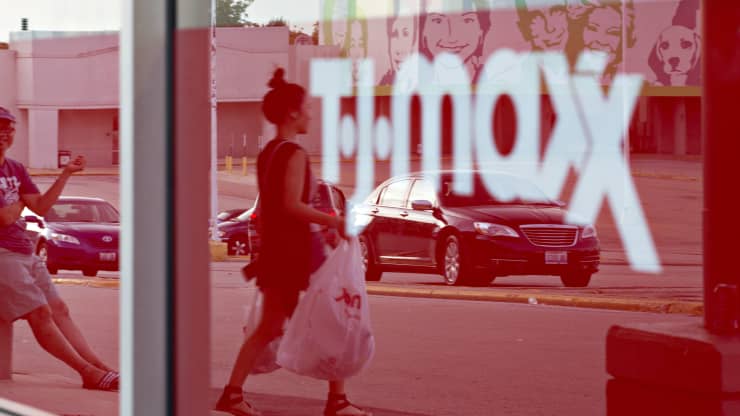 Mega retailer Target also surpassed sales expectations with a 23% Q1 increase. Target had a particularly strong pandemic response, with online orders fulfilled in stores and convenient curbside pickup options for customers. Accommodating customers as much as possible across digital and physical strengthens both sales performance and brand loyalty, which is why we'll be seeing a renewed marketing emphasis on physical locations in 2021. These strong Q1 sales reflect a growing desire for consumers to get back into routines and favorite stores sans paranoia, and with even more openings on the horizon, each sales quarter will successively strengthen.

Physical Goes Digital, Digital Goes Physical

Physical retailers certainly succeeded with evolved digital presences, but can tech companies win with physical stores? Acknowledging the rising power of the retail industry, we're seeing a couple of digital shopping titans covering all grounds, with Google now opening its first physical store in New York and Amazon continuing its physical expansion strategy. Though Google has dabbled in physical retail concepts over the years, the search giant has chosen a seemingly opportune time to crossover to the physical realm. And despite poor physical store performance and closures, Amazon will be continuing to develop its B&M offerings, opening new stores in 2021 and hoping to make the most of the resurgence of the physical shopper.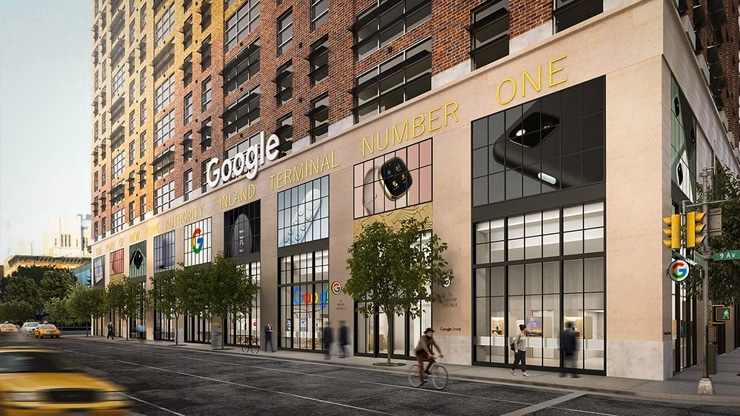 We're seeing Google and Amazon take an increasingly omnichannel approach to retail, covering customers from search and research to both digital and in-store purchases, even going so far as handling delivery. This kind of coverage not only provides consistent consumer touchpoints for streamlining the purchase process, but also consolidates data to help brands build stronger audience profiles with increased purchase, demographic, and social data. Supplementing customer data with rich engagement data increases marketing effectiveness through heightened relevance and more meaningful experience. As brands both digital and physical close the gaps in data collection, more options and experiences become available to customers, ultimately helping to push conversions.

Encompassing customer experiences help drive sales, and store reopenings provide eager consumers with even more ways to shop. Leverage this year's increased foot traffic with supplemental social data to run more efficient campaigns. Append your current data sets with comprehensive social data from all major networks. We can help you activate audiences anywhere to remain in your prospects' periphery. Contact us today: hello@affinityanswers.com.
The sales are coming and the planning has begun. Back-to-school time is officially here. Savvy marketers are planning the best way to get out in front and Affinity Answers Branded Retail segments have a unique advantage to capture in-market intent...