Recommendation Engines Provide an Ad Targeting Edge
Recommender engines have become a pivotal force in the evolution of marketing and currently power some of the world's biggest players, from Amazon to Netflix. By compiling usage data and engagement statistics, these engines are able to recommend more relevant choices for viewers or buyers, keeping them engaged while encouraging usage time and conversions. But did you know the same type of model used by industry giants like Amazon and Netflix could be applied to ad buys and messaging targeting? Let's take a look at how improved relevance and honed targeting can benefit advertisers looking to maximize their ROAS and their marketing budget buck.
Let's start by looking at one of the pioneers in using recommendation systems to improve engagements, Netflix. The streaming entertainment giant has been steadily enhancing their recommendation engine since their million-dollar competition for algorithm developers back in the late 2000s. Netflix's engine has evolved into an integral part of their business, saving the company over a billion dollars a year and allowing them to invest in original content. Similarly, Amazon uses recommender engines within various CTAs across their site, providing prospective buyers with relevant product suggestions as they browse. Amazon's cross-selling system has been attributed to 1/3 of their sales. As you can see, marketing relevance and authenticity is an extremely powerful tool that can help brands reach the right crowds and increase messaging ROI by appealing only to interested audiences.
you may be interested in this

Affinity Answer's Advisor Rishad Tobaccowala's new book, Restoring the Soul of Business, talks about data being the "new oil" for businesses and its incredible ability to maximize marketing to develop new ideas. The Netflix recommendation engine, for example, uses a multifaceted system to study a viewer's watch history, usage times and program data (genre, actors, year, etc.), and then compares those stats with similar users in order to provide a wide array of suggestions based on similar audiences. Leveraging user engagements to predict accurate recommendations can work with almost any brand engagement. Take social for example—people engage with the brands, celebrities, TV shows, games and influencers they love on a daily basis. As a single input, this doesn't reveal much about an individual, other than they are probably fans. But in aggregate, these engagements provide a 360-degree view of people's hobbies, views, beliefs, favorite shows, movies, celebrities, and more. These combined engagements provide a precision blueprint to targeting beyond simple past-purchase or web browsing behaviors, by focusing only on those things people are most actively engaged in.
Similar to the Netflix and Amazon recommendation engines, TrueAffinity powers advertisers through social data with deep insights that provide an increased relevance to ad targeting that goes far beyond look-alike modeling and simple demographics. The power and rapid growth of recommender engines provides evidence that in order to increase interest and boost engagements, it is tantamount for brands to understand the whole customer rather just a captured moment in time.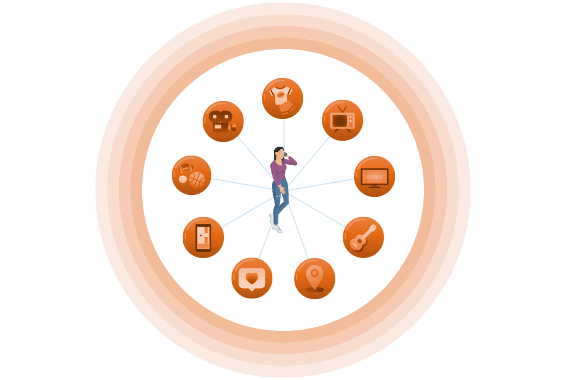 It is a difficult time, but there is also so much opportunity. Shoot me an email and I can walk you through how our affinity-based insights can help you uncover new audiences.
Talk soon – josh@affinityanswers.com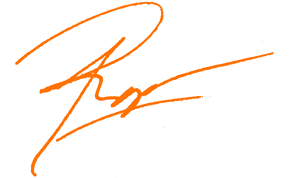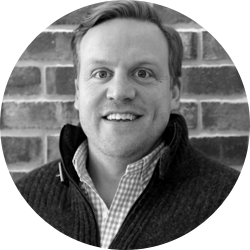 Josh Raper  VP, Marketing
Josh has spent the last 20 years in advertising working with brands, agencies, and private equity leading award-winning campaigns for brands like McDonald's, Kellogg's, InBev, and esurance.
Targeted scale has been the apex of most performance focused marketers since the advent of reporting and attribution. But only recently has it become more of a reality. With advancements in data and AI technologies, brand advertising which was predominantly...