NQI Ratings Rank Affinity Answers #1 (again)
Affinity Answer tops the top 250 in newest Neutronian Report
The NQI Transparency Ratings have been released and Affinity Answers is ranked #1 out of the top 250 data suppliers in the industry. NQI Transparency ratings take into account consent, sourcing, compliance, processing, and performance to establish the best of the best and provide data buyers with everything they need to know to make the right decision.
How data providers are ranked: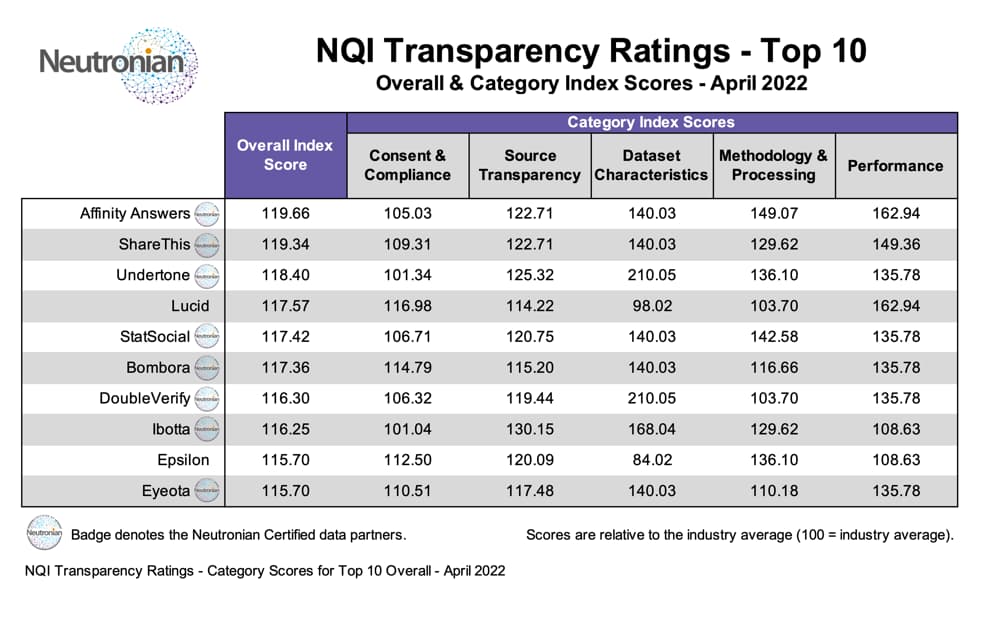 The top 25 (download full list below):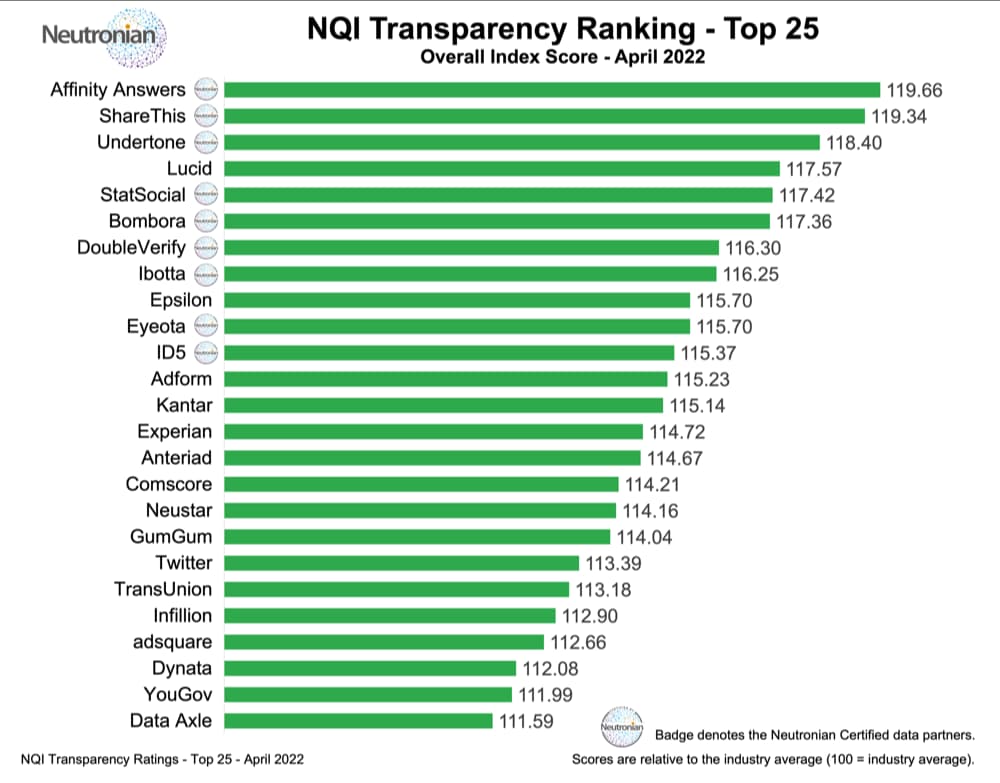 The world of beauty and cosmetics has always been a centerpiece of our society's self-expression and desire for enhancement. From ancient civilizations adorning themselves with natural pigments to the modern era's diverse array of products, the allure of beauty remains...