Competitive Sets Informed by the Customer's Point of View
A big part of growing a restaurant's repeat customer base is identifying the group of restaurants that a company competes against for the same customer base, also called the competitive set. Even outside of the restaurant world, competitive sets are invaluable to business growth. Across all industries, building a competitive set is not without its challenges. Crayon's 2022 State of Competitive Intelligence report discloses that 59% of Competitive Intelligence practitioners believe their respective markets have gotten significantly more competitive and that today's competitiveness prompts more investment from businesses to better understand their landscape.
For restaurants, competitive sets take on a different meaning. You aren't competing for a one-time or irregular purchase like an automobile or water heater. Rather, you are competing for a regular occasion and experience from a customer weighing a myriad of factors in the decision-making process.
Often overlooked is the importance of understanding the customer's point of view when creating a competitive set. Looking through the lens of customers is a powerful way of recognizing how the business is positioned in the market and can be leveraged for the company's marketing strategy. This post aims to provide context into the challenges of creating a competitive set, as well as highlight the importance of the customer's point of view. This piece will discuss industries outside of restaurants and hospitality as a means of demonstrating the universal value of seeing competitors through the eyes of customers.
Challenges in Creating a Competitive Set
Easier said than done, creating a competitive set has its obstacles. On a high-level, the biggest challenge of creating a competitive set is data analysis. Below are 5 ideas to consider:
Access to Data
Getting access to data isn't easy. A reliable source of data is hard to find and data can be expensive to buy from third-party analysts. Affordable information is often scattered, so businesses tend to rely on several channels to gather all necessary insight.
Quality of Data
There are several reasons why data quality is a challenge when creating a competitive set. First, the way businesses collect data from multiple sources inevitably results in varying quality and accuracy. Competitive intelligence is also dynamic, which makes it difficult to keep track of the latest information.
Completeness of Data


Most restaurants understand the importance of researching the competition and do not reveal data to the public. This makes certain types of data incredibly difficult to obtain, especially if the competitor is a private company and has no obligation to share data with the public. A competitive set is therefore often based on limited data, making it unreliable and incomplete.

Knowing What Data Matters Most
When creating a competitive set, it's never quite clear which data matters most. Every restaurant has different priorities, and what may be important to one market may not be as important to another. This makes it difficult to identify the key areas of focus when creating a competitive set.
Making Decisions Based on that Data
Even with an ideal set of data, making a decision about the gathered data isn't a comprehensive process. As mentioned above, business leaders often find it difficult to rely on the gathered data due to the nature of their incompleteness. Furthermore, competitive sets are often in flux, with new restaurants entering the market and existing players changing their menus, promotions, and offerings. As a result, creating a competitive set is an ongoing process that requires constant monitoring and adjustments.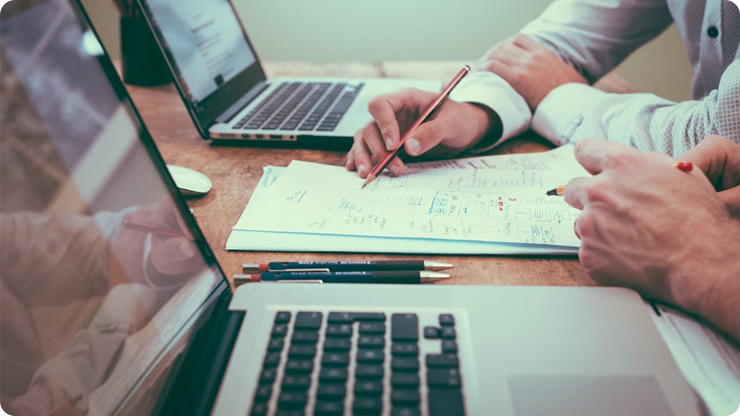 A New Point of View
Competitive Sets through the Eyes of Customers
Sometimes the most intuitive way of gathering insight is from the lens of your customers. Despite what a business thinks of itself, a competitive set should be defined by what the customer perceives as a comparable alternative to your brand. From this perspective, it is much easier to make decisions about where your business stands in the market and how to improve your positioning to align with business objectives. In a non-restaurant yet powerful example, consider how Comedy Central channeled into their fan-base to drive a #1 hit.
Why the Customer Lens Matters

Too often, restaurants get caught up in their own operations and assumptions and forget about the context of the customer's needs. As a result, they lose sight of what's important to the customers and fail to adapt to the ever-changing landscape. It's important to understand that customers don't always perceive the competitive landscape in the same way that businesses do. In other words, just because two restaurants offer similar menus in the same location, doesn't mean that they are automatically in competition with each other. For example, a customer may perceive two restaurants as being similar even if the restaurants themselves don't perceive each other as competition and have different go-to-market strategies. It's therefore critical for businesses to understand how customers think about the competitive landscape. Only then can they make informed decisions about their own offerings.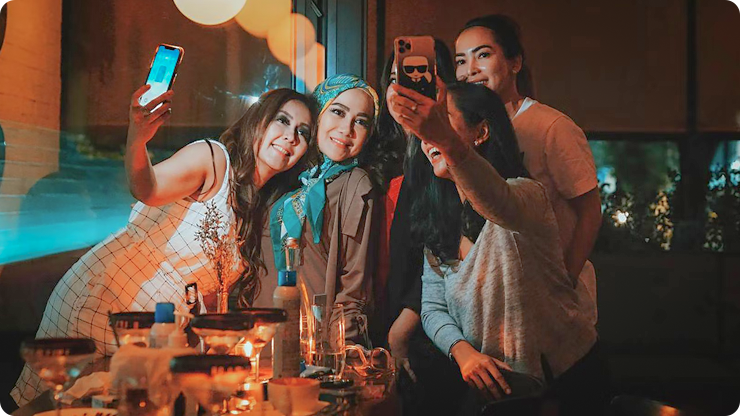 Leveraging the Customer Lens into Competitive Sets
Thankfully, the data necessary to build a great competitive set is now available to restaurant groups of any size. Whether you're aggressively expanding into new markets or looking for ways to grow repeat visitors for just a few locations, Affinity Answers can provide the data necessary to build a great competitive set.
Large restaurants have long had access to data that views the competitive landscape through the customer's eyes. Now, with Affinity Answers, your restaurant can have the same insights and analysis to fuel your growth ambitions.
Contact us now to learn more about how Affinity Answers' competitive set data can help your business grow.
The world of beauty and cosmetics has always been a centerpiece of our society's self-expression and desire for enhancement. From ancient civilizations adorning themselves with natural pigments to the modern era's diverse array of products, the allure of beauty remains...