Typecasts and Stereotypes – Is it perception or is it reality?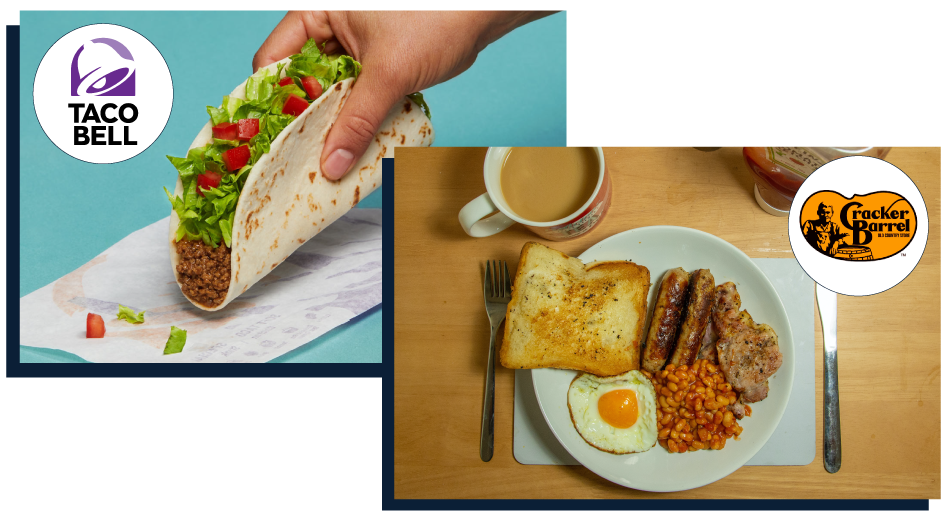 The restaurant industry is sometimes typecast. Certain long-standing franchises have fought hard to become beacons for their audiences. Taco Bell has courted the youth of America for years. Partnering with everyone from gaming platforms to mountain dew, to X-Games athletes. Even creating their one eating occasion for those whippersnappers partying well after normal eating hours. Conversely, Cracker Barrel has always been your grandparents' go-to spot. Even saying the name out loud elicits memories of rocking chairs, biscuits, and those puzzle games with the golf tees.
Well, this all got us interested to see if the visitation matched the outward appearances of it all. Here are a couple of things that we expected and some that really surprised us.
Taco Bell: There is more than meets the eye
When we track Taco Bell's visitation against its closest competition, it is easy to see that Taco Bell is, in fact, the leader when it comes to Gen Z (the youngest segment tracked in this report).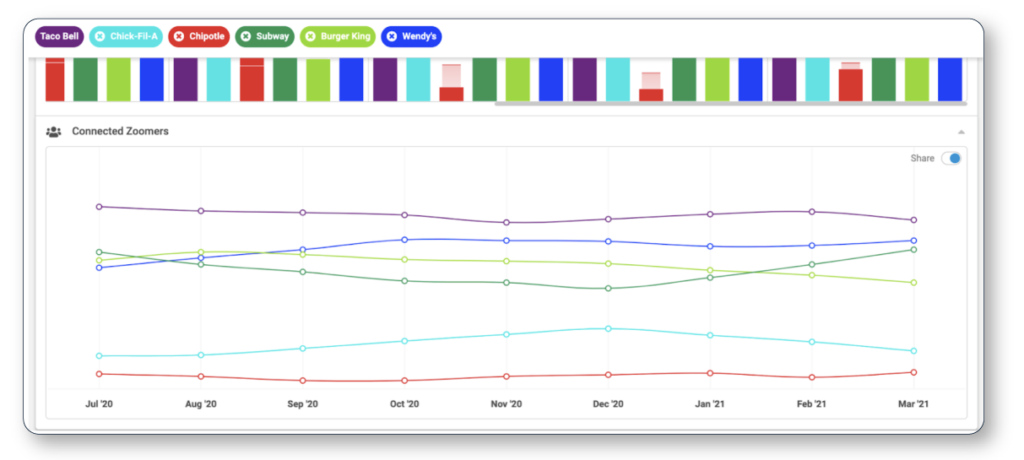 What is surprising, their second largest segment by visitation isn't Millennials or Gen-Xers, it's actually what we segmented as Steady Boomers - late tech adopting, automotive loving, middle-class Baby Boomers living in the suburbs.
Cracker Barrel: It's funny because it is true
Well in Cracker Barrel's case, it is super true. We are talking about aggressively true. We searched as far and wide as we could and when it comes to Elderly Retirees only Olive Garden and Texas Roadhouse were even close. So all hail Cracker Barrel. Their reign certainly continues.


Using the Best Purchase Data Available, We Have Ranked the Top Restaurant Chains Across Casual, Fast Casual, and QSR in the Country We broke out the top restaurants by dining spend across the three major categories of Casual Dining, Fast Casual, and QSR. The Top 10 U.S. DMAs: (click to jump) Atlanta   |   Boston   |…
Read More

The impact of the economic downturn is having an effect on most every industry, and restaurants are certainly not immune. As price levels rise, consumers are seeing higher menu prices at restaurants, which makes dining out more expensive for consumers. As inflation continues to grow, it is slowly eroding purchasing power, making it more difficult…
Read More