Round 2: We fancy like… Outback and Olive Garden?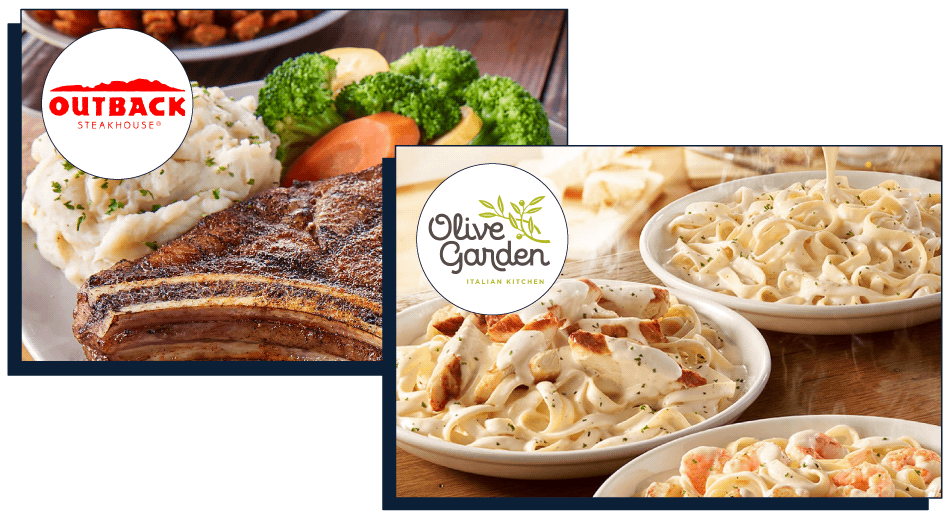 In this three part series, we are breaking down audience visitation from 8 of the most popular Casual Restaurant chains in the business.  
In this installment, we zone in on the wealthiest of all of our segments: Monied Elite and Suburban Upper Class. And it begs the question, are you wealthy because you go to Outback Steakhouse or does going to Outback Steakhouse make you wealthy? I digress.
Let's unpack these two power-packed segments of prosperity and pecuniosity. We will start with the Monied Elite, the richest of the two segments. These ballers tend to be a bit older with a household income north of $200k. They check all of the usual boxes of business-oriented, white-collar professionals, but unlike their older counterparts, they tend to be far more tech-savvy, brand curious, and less interested in traditional media.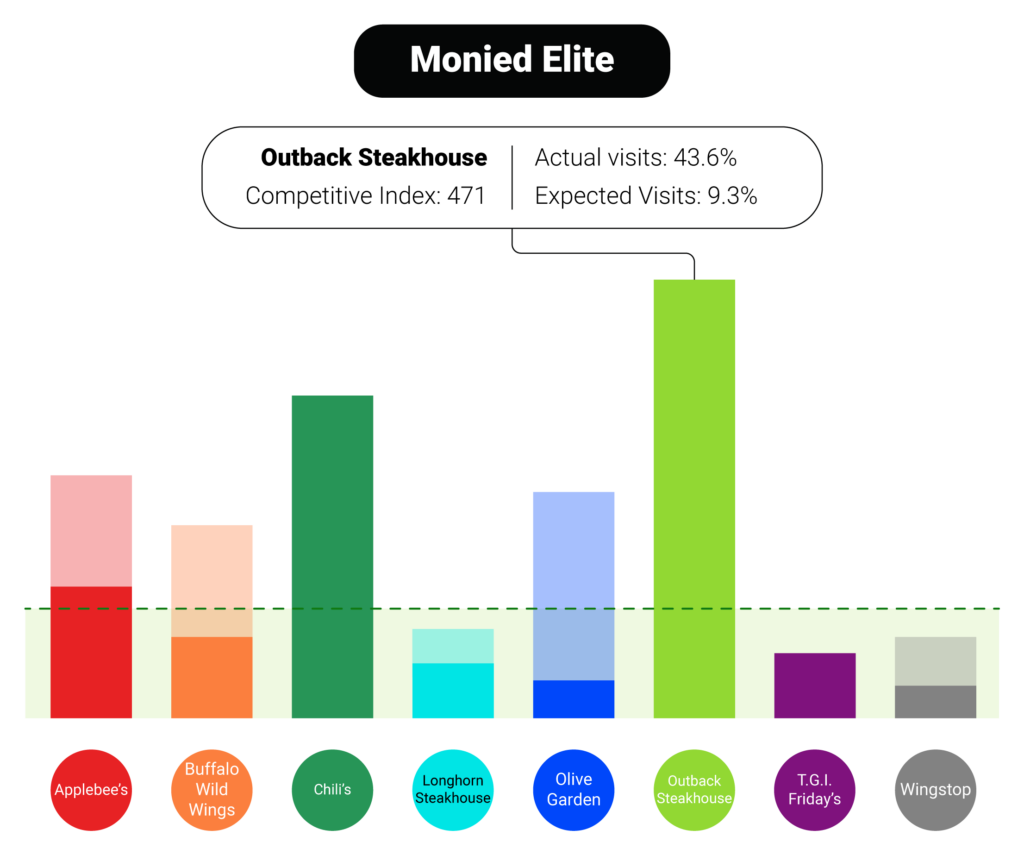 On the other hand, you have the Suburban Upper Class. Not quite as loaded, but it stands to reason as they are a little younger and still have kids in the house. As such, their lifestyles revolve around family, family vacations, bulk chain retail, and, well, Olive Garden I guess.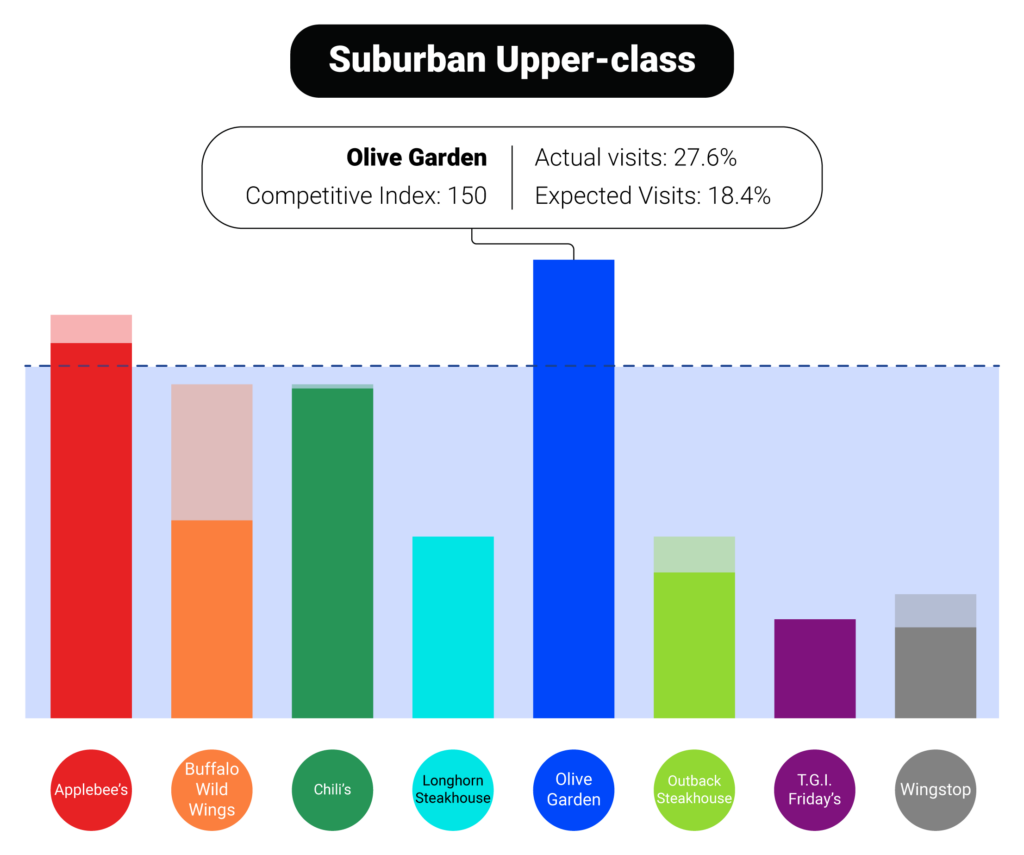 As we look at personal-level visitation data from Jan '21 to Jan '22 we can see that Outback Steakhouse is the clear winner when it comes to Monied Elite. Those making north of $200k over-index with Outback at an astonishing 470%. While out in the suburbs, the wealthier class tends to take the whole family down to Oliver Garden for some never-ending salad and breadsticks at a substantial competitive over-index of 150%.
So what does this mean and why do we care. Well, I don't know if you have been looking at the news recently, but I have seen Twilight movies that are less bleak than our economic forecast. No one knows what the future is going to bring with respect to inflation, recession, or worse, but having a solid connection to those with the largest amount of disposable income is a huge plus in uncertain times. Stealing a page from these chains' playbooks would pave the way for a conquesting roadmap to increase profitability over the next few years, at least. 

Using the Best Purchase Data Available, We Have Ranked the Top Restaurant Chains Across Casual, Fast Casual, and QSR in the Country We broke out the top restaurants by dining spend across the three major categories of Casual Dining, Fast Casual, and QSR. The Top 10 U.S. DMAs: (click to jump) Atlanta   |   Boston   |…
Read More

The impact of the economic downturn is having an effect on most every industry, and restaurants are certainly not immune. As price levels rise, consumers are seeing higher menu prices at restaurants, which makes dining out more expensive for consumers. As inflation continues to grow, it is slowly eroding purchasing power, making it more difficult…
Read More