Restaurants are back, but not all of their customers are lining up.

Restaurants are back!
After a very long, well let's just call it an off-season, restaurants are back in a big way. The league is filled with all the familiar Restaurants, but the lineups have changed a bit.
In this week's issue of Restaurant Insider we are going to dive into the stats to figure out which diners are restaurant's MVP's, the diners who have fallen off of pre-COVID form, and the ones who are most likely headed towards an epic second half of the season.
Without further ado, let's play ball.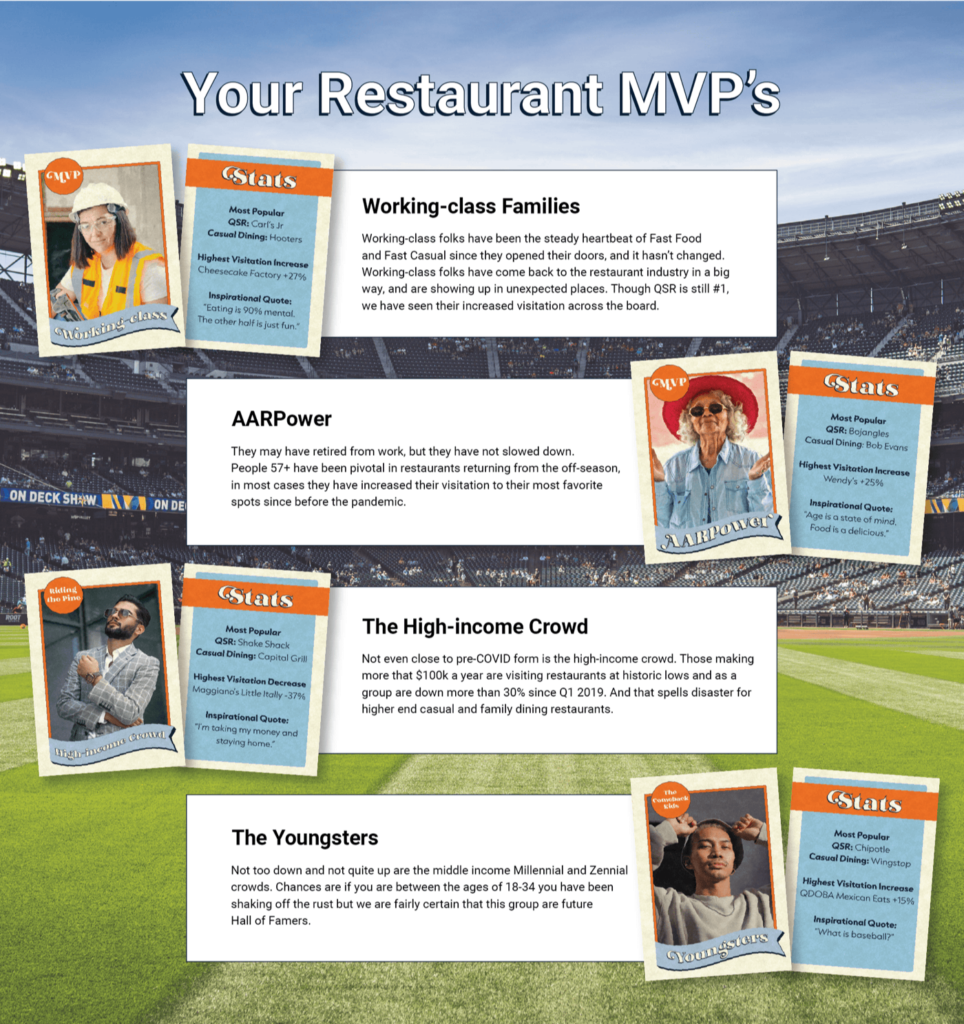 Using the Best Purchase Data Available, We Have Ranked the Top Restaurant Chains Across Casual, Fast Casual, and QSR in the Country We broke out the top restaurants by dining spend across the three major categories of Casual Dining, Fast Casual, and QSR. The Top 10 U.S. DMAs: (click to jump) Atlanta   |   Boston   |…
Read More

The impact of the economic downturn is having an effect on most every industry, and restaurants are certainly not immune. As price levels rise, consumers are seeing higher menu prices at restaurants, which makes dining out more expensive for consumers. As inflation continues to grow, it is slowly eroding purchasing power, making it more difficult…
Read More