Light users are delighted with new menu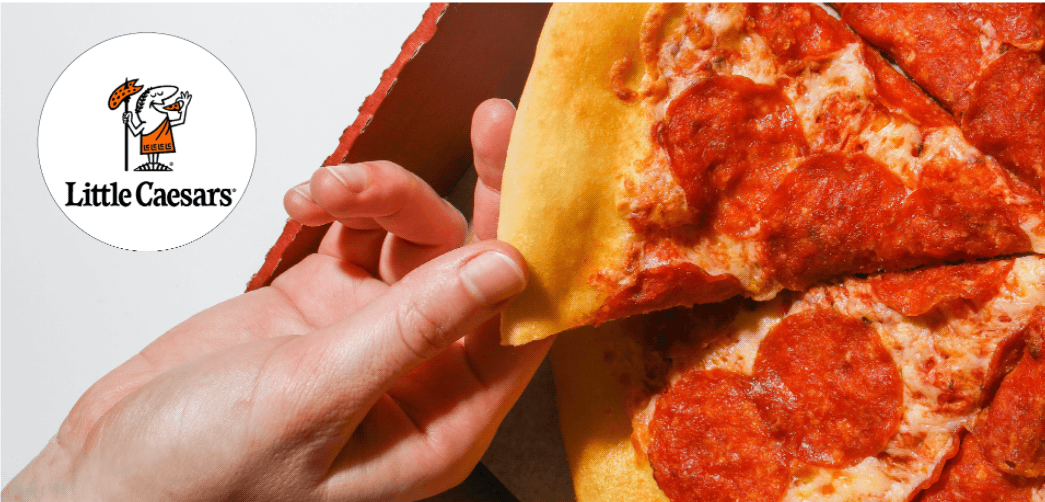 In the restaurant industry, marketers are always on the lookout for ways to bring in additional diners or drive one more eating occasion. Loyalty strategies, innovations, price promotions, and new menus are the go-to plans for driving incrementality. But it is often hard to see if those plans are actually working against the intended audience.
Well, Little Caesars™️ can wonder no-more. We are able to see clearly that since the launch of the Hot and Ready menu in September, Little Caesars has seen a 3% increase in light customers to their stores.
Being able to identify increases against specific audiences is key when marketing teams want to figure out what is working and how to optimize for future success. Knowing the cash register is ringing is good, but knowing who specifically is ringing it, can help inform strategy and capitalize on stealing share from your competitors. Vini, Vidi, Vici is arguably Caesar's most famous quote. I came. I saw. I conquered. Customers are coming to Little Caesars, but if they can't see who they really are, it makes it so much harder to conquer.

Using the Best Purchase Data Available, We Have Ranked the Top Restaurant Chains Across Casual, Fast Casual, and QSR in the Country We broke out the top restaurants by dining spend across the three major categories of Casual Dining, Fast Casual, and QSR. The Top 10 U.S. DMAs: (click to jump) Atlanta   |   Boston   |…
Read More

The impact of the economic downturn is having an effect on most every industry, and restaurants are certainly not immune. As price levels rise, consumers are seeing higher menu prices at restaurants, which makes dining out more expensive for consumers. As inflation continues to grow, it is slowly eroding purchasing power, making it more difficult…
Read More