Going far beyond basic viewer data
Achieve an all-encompassing perspective of viewer behavior and current trends to electrify strategy. Tap into the largest continuous study of viewer behavior and discover the movies, shows, and series most fueling fan engagements.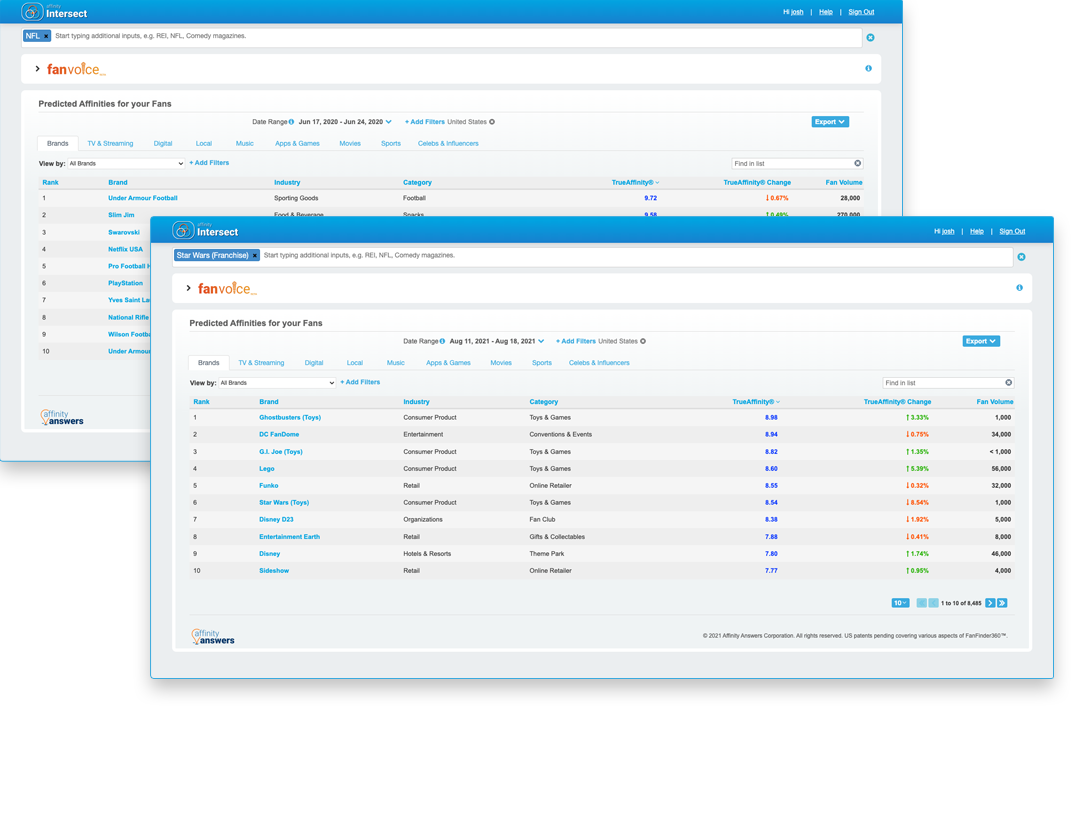 Social data for enhancing entertainment strategy
Build stronger fan profiles with Affinity Intersect
Get a 360º view of your fans through immediate identification of the brands, genres, celebrities, and media that share the highest mutual affinities.
Spot rising talent and relevant celebrities
Our expansive data set allows you to pinpoint the talent resonating most with your viewers. Book appearances and promotions based on fan behavior, not gut instinct.
Stronger partnership opportunities
The right sponsors or guest stars can propel viewership. Create awareness and drive tune-in with marketing partners that possess strong correlations with your fans.
Reach new and current viewers with Affinity Target
Go where the fans go
Are you hitting your fans in all the right spots? We can help you identify the places fans frequent, online and off, to provide a better white-space road map.
Influencer marketing with intelligence
Find the right influencers to turn their audiences towards your property. Instantaneous research unveils the influencers likely to make the most impact.
Reign in media spend
Compete with efficiency by approaching current and potential fans relevantly. Optimize media spend through behavioral targeting and smarter segmentation.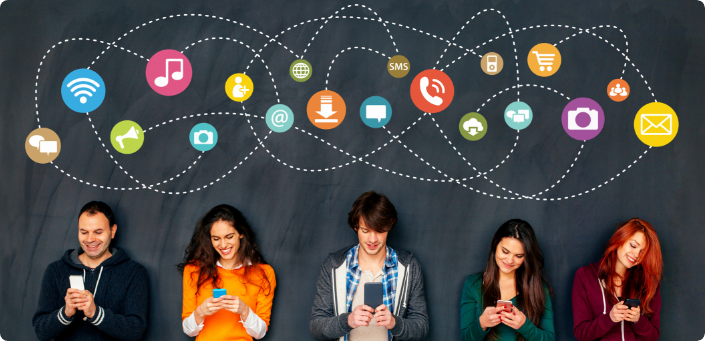 Explore our full suite of products
Powered by the TrueAffinity® Graph
Uncover the true relationship between people and brands
See how the power of behavioral intelligence can transform your brand
Discover how behavioral intelligence is complementing and completing strategies across industries