New Gamers Provide Advanced Targeting Opportunities
While world events have interrupted certain industries, gamers are active as ever and now growing rapidly. During the COVID-19 pandemic, we've witnessed many industries astutely switch gears or grind to a halt, pausing advertising campaigns and furloughing personnel while eagerly awaiting a return to some kind of normalcy. Some video game publishers, however, are succeeding by enticing both new and established gamers, with game sales and streaming fans both on the rise, thanks to a self-contained and captive audience.
Targeting gaming fans remains an important key to success, but to take advantage of new entrants into the category, game publishers will need to step outside their current targeting to reel in unlikely consumers with aligned interests. While adult gamer audiences have been consistently growing, the challenges of COVID-19, such as social distancing and stress relief, have delivered new users into the fray. These new users are game publishers' next loyal customers.
Despite physical game shops struggling to avoid impending closures, Nintendo's Animal Crossing and Bethesda's Doom Eternal both delivered record sales, offering assurances that gamer audiences aren't going anywhere when they can't go anywhere. These new titles have been successful in attracting the usual gaming crowd and also bringing new entrants into the category—people who wouldn't normally be game-oriented, but due to their change in situation, are more open to putting on a gamer hat.
In addition to increased game sales, both online play and streaming audiences gained traction during Q1 2020. Twitch, for example, received a massive boost to a previously downward-trending audience of streaming viewers.
As gaming audiences rapidly grow despite changing world events, savvy game marketers and publishers need to be able to take advantage of the increased interest and viewership by targeting people who don't necessarily fit the classic gamer mold. This means the possibility of moving outside past-purchase data and basic look-alike modeling of their current base to go deeper and broader to the most likely new users. And the best way to find and target new users is social insights.
Social media is a haven for die-hard gamers to tell stories, engage with fellow gamers, and watch their favorite games played by the very best in the world. But it is also where people new to gaming go to find out what is new, interact with communities, and find tips and tricks. To activate these affinity-based audiences, game publishers need the most robust data around. That's where we come in.
Affinity Answers provides brands with the necessary tools to build audiences outside their current box. With the largest social footprint of any data provider, we supply brands with the richest social media data around. We offer a wide range of gaming segments capturing the most current, active engagement from lifelong gamers to n00bs, with interests spread across titles, publishers, genres and services. Our Custom Audience Builder allows brands to target gamer audiences like never before, combining segments together to further fuel relevance and provide maximum ROAS.
During a crisis, a brand's success is measured through how adaptable it can be. By assessing actively engaged audiences of new and existing gamers, game marketers can deliver their message to the largest, most relevant audience available. Exclusively targeting current customers can only go so far, and to take advantage of the new entrants into the category, game brands must be strategic in reaching different yet relevant audiences elsewhere.
It is a difficult time, but there is also so much opportunity. Shoot me an email and I can walk you through how our affinity-based insights can help you uncover new audiences.
Talk soon – mike@affinityanswers.com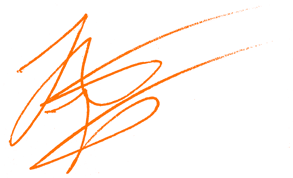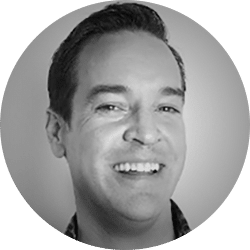 Mike McCarthy,  Creative Director
Mike has spent decades in both the advertising and gaming spaces working in development for such games as Halo 4, Crimson Alliance, Midnight Star, Age of Booty: Tactics, and Halo Waypoint.
Targeted scale has been the apex of most performance focused marketers since the advent of reporting and attribution. But only recently has it become more of a reality. With advancements in data and AI technologies, brand advertising which was predominantly...