Round 3: Hard work. Start a family. Go to Chili's. Repeat.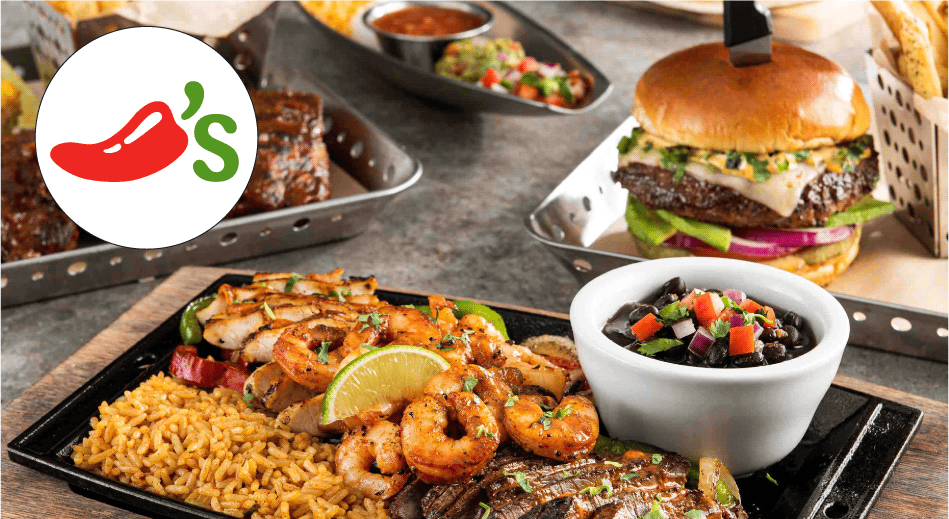 In this three part series we are breaking down audience visitation from 8 of the most popular Casual Restaurant chains in the business. 
At last we get to the meat in the sandwich; Working Class Families. The crown jewel of the casual dining world. When that 5 o'clock whistle blows, restaurant managers from Maine to California start salivating. Let's unpack this valuable segment a little bit and understand why they are so darn important to the restaurant industry.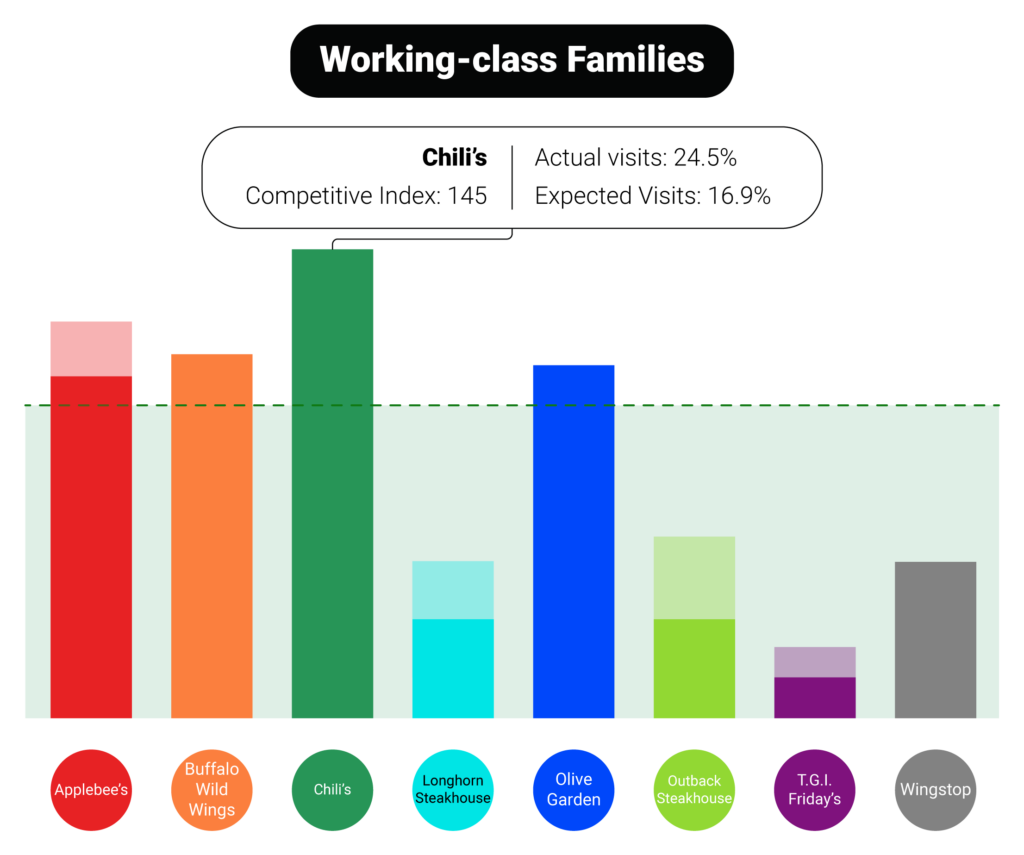 Working Class Families are defined as people in and around Millennial age, but instead of going suit, tie, and brass ring - they opted for some overalls, boots, and a wedding ring. If you close your eyes a stereotype might start to form, of a family standing in front of a pickup truck, with a Kohl's Shopping bag, waiting to head into a high school football game. Well, you aren't wrong.  Though a higher tendency to be tech-savvy, they also have a much higher tendency to consume and be influenced by traditional media. 
So which brand stands atop the blue-collar summit. Well, no surprise here but it is Chili's by a long shot. Since Feb 2021, Working-Class Families have been warmed by the Chili's neon more than any other restaurant in our illustrious consideration set. Chili's over indexes at a pretty sizable 145% clip vs the competition and exceeds their own expected visitation by more than 7.5%.
So why does this matter? Well, it might matter to you to know that according to NPD research from 2019, families with young children help drive revenues. Big revenues. In fact, there's an 84% lift in the average casual-dining ticket when kids under 13 are present.
Still not a believer. Well, as mentioned in a previous article, Millennial consumers are the most likely of any generation to see dining out as a form of entertainment, at 72%, according to Technomic's 2018 Generational Consumer Trend Report. So coming off the heels of a global pandemic that had everyone locked inside (potentially with a slew of kids), we can all be pretty confident that Working Class Families will be out and about very, very soon… and often.

Using the Best Purchase Data Available, We Have Ranked the Top Restaurant Chains Across Casual, Fast Casual, and QSR in the Country We broke out the top restaurants by dining spend across the three major categories of Casual Dining, Fast Casual, and QSR. The Top 10 U.S. DMAs: (click to jump) Atlanta   |   Boston   |…
Read More

The impact of the economic downturn is having an effect on most every industry, and restaurants are certainly not immune. As price levels rise, consumers are seeing higher menu prices at restaurants, which makes dining out more expensive for consumers. As inflation continues to grow, it is slowly eroding purchasing power, making it more difficult…
Read More