Choosing the Right Data Provider
Marketers often have a love❤️/hate💔 relationship with their data. 
On the one hand, never before in history has so much information been so available. On the other, this data is so abundant that making sense of any of it can seem an impossible task. When data is clear and has context it can be a force multiplier for a business. Powerful new campaigns and initiatives demonstrated return on investment, and better familiarity with customers can all be accomplished through the right interpretation of the right data. With the wrong data, however, even the savviest and most experienced marketer can find themselves lost and unsure of what comes next.
Because the stakes are so high the role of third-party data partners has never been more important. Find the right data provider and the positive impact can be great. Leverage the wrong partner and sales and brand equity may never improve. In this post, we will explore how marketers use data. With this knowledge in hand, we examine how to find the right data provider for your specific use case. Finally, we will share some resources for sourcing and evaluating data providers so that your analysis and insights lead you in the right direction instead of causing friction in your marketing organization.
How Data is Used by Marketers
Data is used in many different ways by marketers. The most common use of data is for understanding customers and their behaviors. In order to create targeted marketing campaigns, businesses need to understand who their customers are, what they like, and how they behave. Data can also be used to measure the effectiveness of marketing campaigns and track customer loyalty and engagement over time.
Another important use of data for marketers is understanding market trends. By tracking the latest industry trends, businesses can identify new opportunities and stay ahead of the competition. Additionally, data can be used to evaluate the performance of individual products and services. This information can help businesses make better decisions about which products to continue producing and which ones to discontinue.
Finally, data is used for understanding the landscape of a particular market. By knowing where competitors are focusing their marketing efforts, businesses can make better decisions about how to allocate their resources and where to focus time and money.
Along with feed-based data, third-party providers also offer behavioral data that includes a consumer's past interests and behaviors across several different websites. This type of data is valuable because it shows what customers have been searching for online as well as their browsing history across different sites instead of just one website or platform.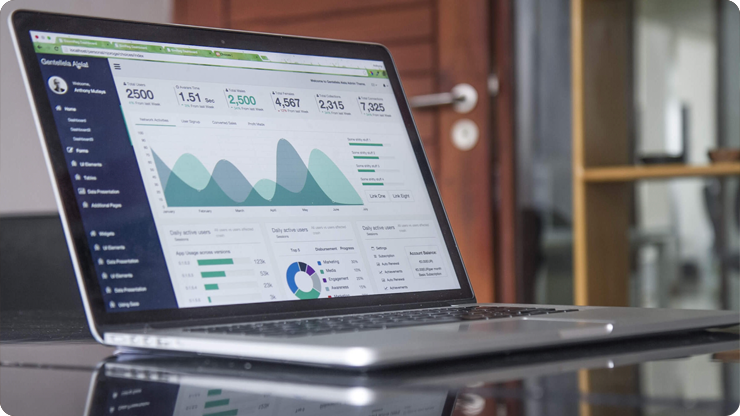 Considerations for Choosing a Provider
Before contacting providers, marketers should first develop a list of questions they need answered in order to determine which provider best serves their needs. Some of the common questions that can set you on the right path when choosing a data provider can be found here:
What types of insights could be gleaned from the data?
Are the insights actionable?
How often is the data updated?
Is the data available in real-time?
Does the provider offer any pre-packaged insights or analysis?
What are the costs associated with using the data?
What is the quality of the data?
Is support available if needed?
Digging deeper, we can understand how the answers to these questions can make choosing the right data partner a straightforward process.  When choosing such an important provider, clarity and confidence matter a great deal. 
Timeliness of Updates

The timeliness of updates is an important consideration for any business. To make timely decisions, it is critical that data be updated as close to real-time as possible. This is especially important for those businesses whose marketing campaigns are time-sensitive. Having access to the most up-to-date information will allow marketers to make better decisions and more quickly adjust their campaigns when necessary.
Available Segmentation and Traits

When evaluating data providers, marketers must consider what types of segments and traits are available in order to determine the strength of the provider's offering.
In some cases, more traits and segmentation can be a good thing.  Many marketers do their best work when they can view cohorts and data sets through myriad lenses. In other cases, an organization may require some specific and unusual or less-common traits and qualifiers. Take care to request and evaluate a data sample that fits your specific needs.
Pricing and Value

The cost of using data should always be considered when selecting a provider. However, it is important to remember that the cheapest option is not always the best value. Sometimes, providers who charge more offer additional features or insights that may be more valuable to a business.
Consider the return on investment your business is anticipating. A data source that costs twice as much yet delivers ten times better results is delivering greater value than the lower-priced option.
Quality of Data

When working with any data provider, it is important to ensure the quality of the data. After all, if the insights gleaned from the data are not accurate, they will be of little use to a business. It is therefore important to ask questions about the quality of the data before signing up with a provider.
Is the provider transparent about its sources of data?
Are there any known issues with the quality of the data?
How plentiful is the data? (i.e., is it easy to find matches?)
Does the provider use reliable third-party verification?
To ensure that their information is unbiased, marketers should also seek out providers who offer transparency into what types of sources they are using to collect their data. Any potential issues with poor quality or inaccuracy can be remedied by working closely with a provider, so it is important for marketers to choose one who will work with them on finding solutions. A large pool of available data increases the likelihood marketers will find enough matches for accurate targeting and measurements. Finally, third-party verification is a good indicator of trustworthiness and quality.
Support

Data providers are not always easy to work with. Sometimes, questions may arise about how to best use the data or how to interpret the insights it provides. Other times, integration with existing tools or data sets can be challenging. In these cases, it is helpful to have access to support from the provider.
Is support available 24/7?
What type of support is offered? (e.g., phone, email, chat)
How knowledgeable is the support staff?
Is there an additional fee for support?
When evaluating data providers, it is important to consider all of these factors in order to find the one that best meets the needs of the business. By taking into account the different support considerations, marketers can be sure that they are making the best decision for their company and their data.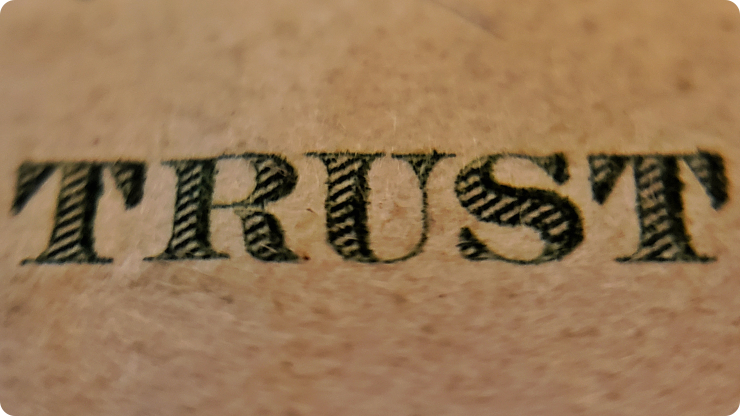 The Role of Trust in Choosing a Data Provider
Trust is an important consideration when working with any data provider. After all, if the provider cannot be trusted to deliver accurate information, then the insights gleaned from the data will be of little use. When selecting a provider, marketers should ask questions about the quality of the data and how it is collected in order to ensure that it is of the highest quality. They should also consider how well the provider communicates and how responsive they are to questions or concerns.
Ultimately, trust is key when working with any data provider. By taking all of these considerations into account, marketers can be sure that they are making the best decision for their business. Choosing the right data provider is essential for getting the most out of data analytics.
Resources for Finding the Right Data Provider
While it is true that you can use a standard search engine to find a long list of data providers, doing so is inefficient.  Many respected marketing organizations, trade groups, and publications regularly review data providers. These reviews can be a great starting point for creating a shortlist of potential data partners for your organization.
For example, Neutronian recently released its NQI ranking of data providers based on transparency. The rankings are based on five key metrics for consideration including quality of data, sourcing transparency, consent and compliance, methodology, and performance. In the rankings, the reader can begin to understand which data providers are transparent and open, respecting the privacy of individuals and following regulations. Sadly, some providers choose not to follow industry best practices and should be avoided.
Affinity Answers does not take our ranking on this list and others like it for granted. We recognize that at the heart of any great relationship is trust and honesty. Our Affinity Target solution helps marketers all across the B2C landscape access the data sets needed to drive great marketing outcomes. From collection to utilization and all points in between, we view data as something that must be handled with care. To learn more about how Affinity Answers can serve as your trusted data provider, contact us here.
The sales are coming and the planning has begun. Back-to-school time is officially here. Savvy marketers are planning the best way to get out in front and Affinity Answers Branded Retail segments have a unique advantage to capture in-market intent...