NQI Ratings Rank Affinity Answers #1 (again)
Affinity Answer tops the top 250 in newest Neutronian Report
The NQI Transparency Ratings have been released and Affinity Answers is ranked #1 out of the top 250 data suppliers in the industry. NQI Transparency ratings take into account consent, sourcing, compliance, processing, and performance to establish the best of the best and provide data buyers with everything they need to know to make the right decision.
How data providers are ranked: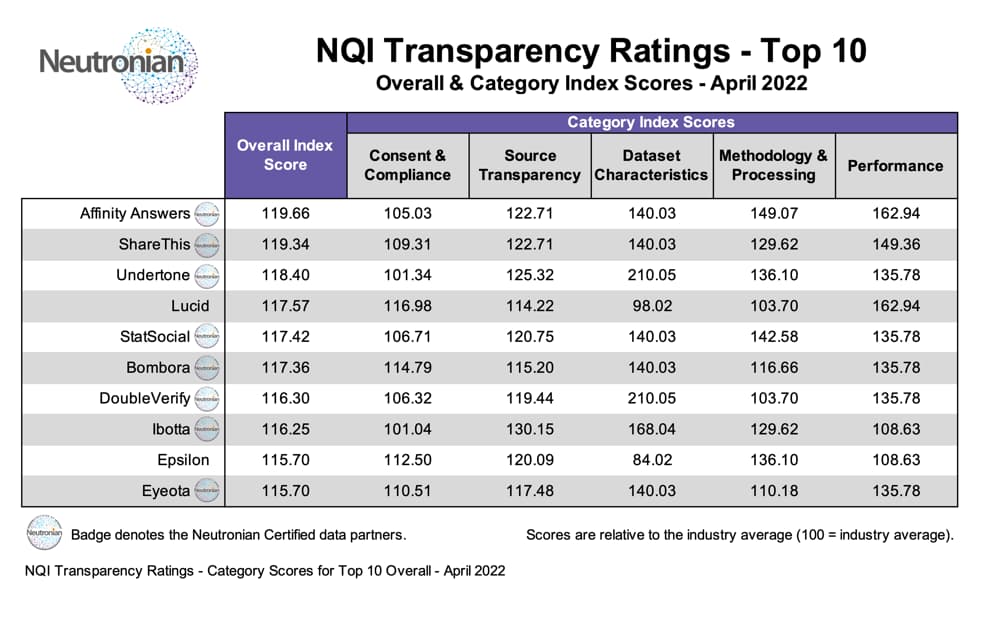 The top 25 (download full list below):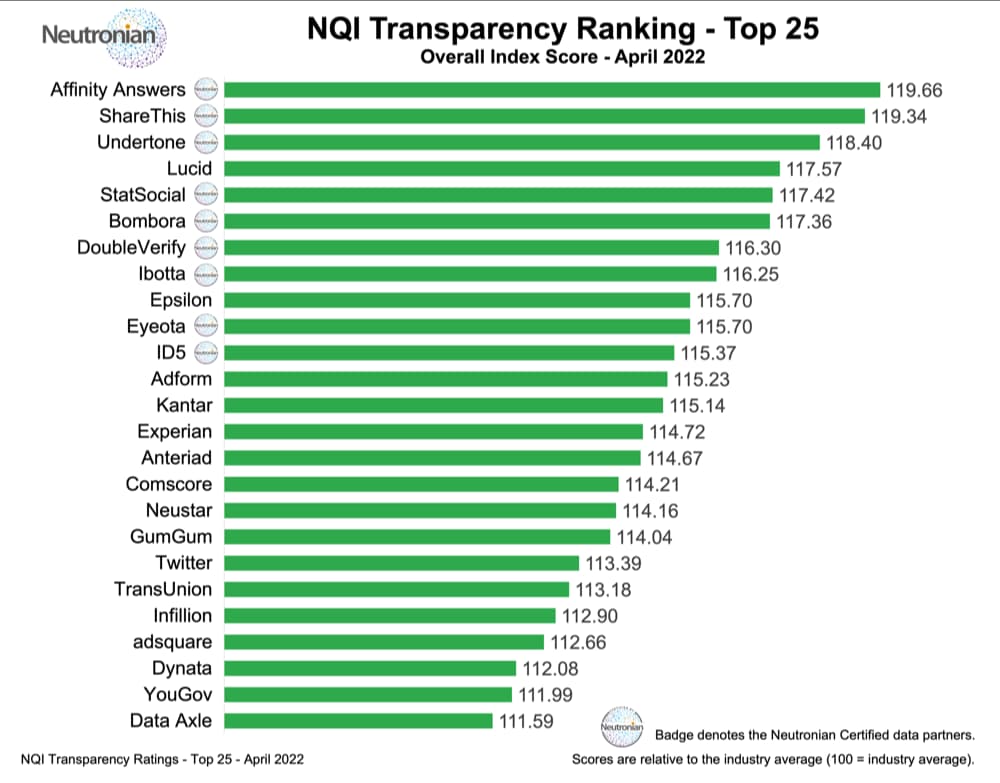 New report uncovers role of group dynamics in purchase decisions In this month's report, we follow up on Data Modeling is the Future by detailing the power of groups on decision making. As marketers pivot strategies to prepare for a...