Retail Industry Reaching New Customers Amidst COVID
Digital media buying services such as programmatic are finding more usage in the tool belts of many retail sector marketers. As the effects of COVID reshape industries, retailers are revamping approaches, being driven to engage with customers differently due to technological innovations while trying to make each engagement meaningful. Since customers access multiple channels to complete a purchase, all channels must work seamlessly to support the brand and the experience.
In 2020 alone, over 2 billion people procured goods or services online, and ecommerce sales have surpassed 4.2 trillion U.S. dollars worldwide. With lock-downs in place and many stores shuttered, retailers are opting for the changing consumer engagement habits which include contactless payment, social commerce and curbside pickup. Quickly accommodating customers with a transition to digital has helped the retail industry regain momentum. As the pandemic continues and more customers continue to engage within digital, more data ultimately becomes available, helping retail marketers improve their targeting while finding their next most-likely customers.
An Opportunity to Retain or Acquire Customers
Since customers access multiple channels to complete a purchase, all channels must work seamlessly to support the brand and the experience. Customers are using smartphones to compare prices in the store, receive offers and make purchases. Programmatic can target audiences by brand affinities across multiple channels, helping retailers determine who, where, how and when to present potential customers with advertising messages. For online retailers, the focus should be on custom audiences, retargeting, behavioural targeting and location targeting, which can be immediately facilitated through programmatic advertising. Programmatic helps bring in more reach as it targets the most-likely customers through a variety of channels, increasing the visibility and chances of success for your campaign.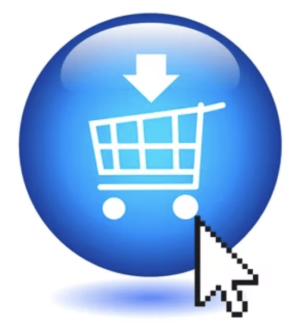 In this current pandemic scenario, the online sales of essentials, such as groceries in APAC have gone up by 30% but a significant rise has also been seen in other areas of ecommerce, such as consumer electronics user penetration rate rising to 26%. As more users acclimate to digital and social media channels, the increased data flow allows marketers to further segment audiences and create more efficient targeting. Programmatic targets lookalikes with catered products and services based on how they react to ads. This helps to unlock the past, present, and future purchase behavior of consumers in real-time.
Affinity Answers utilizes a deeper level of social insights to help marketers understand consumer affinities at a brand-level, providing clients with the best possible outcomes to reach their consumers. Utilizing a comprehensive data set spanning all major social channels, Affinity Answers audiences go beyond basic demographic or interest modeling. Retail organisations can use these advanced insights to drive more engagement across multiple channels as well as boost conversion rates. To learn how our programmatic audiences can benefit your retail brand, contact us today at audiences@affinityanswers.com.
Data brings us closer to consumers, allowing us to understand their behavior, passions, shared interests, and mutual affinities across brands and entities, resulting in deeper, more meaningful connections with current, past, and future customers. As data's role in marketing strategy...
Comedy Central hadn't had a scripted series hit in years, so the longstanding comedy network put particularly thoughtful planning into the promotion of Awkwafina is Nora From Queens, channeling fan insights to provide a positive and ongoing viewership.  With Broad...