Reaching the Right TV Audiences with Addressable TV
About this article:
Addressable TV advertising continues its increase
Personalization drives TV ad success
Geotargeting can provide advertisers with limitless strategy
Addressable TV is on the rise. Digital advertising is gradually making its way to traditional linear TV, giving brands more control over their outreach efforts, and allowing them to cater to a wider audience. Utilizing demographic, geographic, and behavioral data, Addressable TV allows advertisers to display different ads to different households and devices watching the same program. In a post-COVID world, it provides brands with far greater assurance during uncertain times, and we're certain to see its continued evolution. Let's look at why brands of any industry should look into how Addressable helps brands hone their messaging across TV.
There are more than 64 million households utilizing Addressable TV, with projected 2020 ad spending at 2.88 billion. The continued growth of Addressable over the past several years makes sense, considering a majority of advertisers using Addressable find it to be a valuable part of their strategy and therefore plan on increasing their investment. So why are marketers loving Addressable? When combined with linear TV buys, advertisers are able to increase their visibility and scope while greatly improving their targeting and efficiency. It basically allows brands to capitalize on the wider audience of linear TV but with much-improved targeting.
Addressable TV brings one-to-one marketing to both Advanced and linear TV, delivering the efficacy of digital to the ubiquity of TV, while allowing advertisers to target at an individual level (vs utilizing national ad buys). With Addressable TV advertising, advertisers can display different commercials to different households during the same live broadcasts of shows or sports events. This provides a greater level of ad personalization, the ability to cater to varied audience segments, and, thanks to the increased targeting relevance, an ultimately improved ROAS. A recent study shows Addressable TV boosts ad recall by 49% while cutting channel switching in half. These considerable metrics prove the power of personalized messaging—brands have a better opportunity at reaching the viewers more likely to convert vs casting a broad net and hoping for the best.
Addressable TV's geotargeting allows brands to show particular ads in specific locations and even circumstances. Hypothetical examples include Gatorade being promoted during a particular football game in Florida, or allergy pill Allegra being promoted during the Spring season in high pollen areas in North Texas. Or perhaps a restaurant chain recovering from quarantine plans on promoting curbside delivery in one state while concurrently promoting newly-opened restaurants in other states. The power of Addressable TV advertising provides an almost unprecedented level of control over ad placement, giving advertisers greater targeting accuracy and funnel analysis, from brand awareness to conversion on a medium that is evergreen and loved by consumers.
We help brands build better bridges to connect with their customers through Addressable TV. Whether you're looking to target the fans of a particular product, brand, show or movie, our in-depth social insight analysis provides an unparalleled view at who could be your next customer. By studying over 550 million engagements across all social media platforms, we're the leader in creating and activating audiences anywhere, and we're sure there's something we can do for you. Give us a shout today, and let's get the right TV audiences watching you.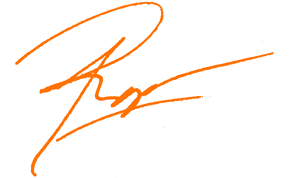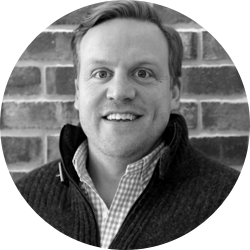 Josh Raper  VP, Marketing
Josh has spent the last 20 years in advertising working with brands, agencies, and private equity, leading award-winning campaigns for brands like McDonald's, Kellogg's, InBev, and Esurance.
Data brings us closer to consumers, allowing us to understand their behavior, passions, shared interests, and mutual affinities across brands and entities, resulting in deeper, more meaningful connections with current, past, and future customers. As data's role in marketing strategy...
Comedy Central hadn't had a scripted series hit in years, so the longstanding comedy network put particularly thoughtful planning into the promotion of Awkwafina is Nora From Queens, channeling fan insights to provide a positive and ongoing viewership.  With Broad...