Peacock's Ad-Supported Strategy Might Seal Its Success
Launching in the midst of a global pandemic and among an overwhelming number of time-tested competitors, Peacock's future is definitely uncertain. But the good news is that the tiered media service does have some potential for success. NBCUniversal is betting big that consumers want free-to-watch, ad-supported, options and in this particular time period, they might be right.
Like the last child born 12 years after their next closest sibling, Peacock was born well after the likes of Netflix, Hulu, Amazon Prime, etc. The good news for them, they came out fully grown and with teeth. And though many pundits and critics are saying NBCU's Peacock is arriving a little late to the party without the best of offerings, we're not sure that's a fair assumption.
With a glut of streaming entertainment options available across a variety of devices, Peacock faces some serious competition, but while those numerous rivals are formidable, circumstances are a bit more on Peacock's side. The recent pandemic, combined with already-growing consumer fatigue, has created a unique opportunity for Peacock's subscriber success.

Customers have proven they're quick to cancel paid subscriptions if no longer feeling them or their favorite series ends. During the months of the COVID-19 outbreak, 17% of subscribers canceled a paid streaming video service. And it's not just a pandemic budget crunch that has consumers reconsidering how they bundle their streaming services. The wealth of streaming providers currently available has lent itself to fatigue, with many consumers finding themselves bombarded with a plethora of options. Even prior to the pandemic, 40% of millennials found themselves overwhelmed with how many subscription services they manage, with 43% intending to reduce.
And right now, free, ad-supported programming seems to be an ideal option for a recovering world. Not only can this strategy appeal to cash-strapped victims of the pandemic, but also differentiates itself from the gamut of pay-to-play juggernauts. It's less of a threat to add to your bundle if it's free, and consumers might not mind putting up with ads to access their favorite NBC programming. Even HBO Max is planning to roll out cheaper, ad-supported tiers in 2021. And with Netflix's most-watched show, The Office, soon migrating back to its nest on Peacock (as well as other soon-to-be revoked-from-rivals programming), we're already seeing some flex from this hatchling.
On the plus side for the marketing world, the advertising-friendly nature of Peacock's offerings finally provides a small oasis for brands looking to target TV watchers. While streaming giants like Netflix and Disney+ keep ads locked out (we still have ways of accessing their watchers), NBCU is welcoming a technique that Hulu initially used to grow – free, ad-supported membership. With its tiers, though somewhat confusingly, across free ad-supported, paid Premium ad-supported ($5), and paid Premium ad-less levels ($10), Peacock is covering all bases to see which approach helps it gain ground fastest.
Ultimately, even though Peacock was a little late to the gate, we see its potential for both consumers and advertisers. Addressable TV placement is becoming a more accessible advertising prospect each year, and we're steadily seeing an increase in brands flocking to it. It's an exciting time to witness the evolution of streaming, and we're looking forward to seeing how Peacock reshapes the streaming advertising landscape.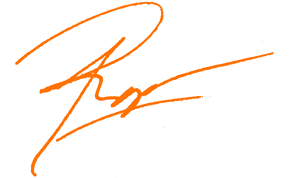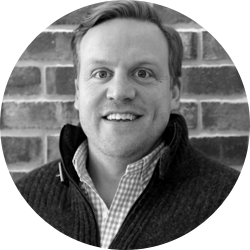 Josh Raper  VP, Marketing
Josh has spent the last 20 years in advertising working with brands, agencies, and private equity, leading award-winning campaigns for brands like McDonald's, Kellogg's, InBev, and Esurance.
Data brings us closer to consumers, allowing us to understand their behavior, passions, shared interests, and mutual affinities across brands and entities, resulting in deeper, more meaningful connections with current, past, and future customers. As data's role in marketing strategy...
Comedy Central hadn't had a scripted series hit in years, so the longstanding comedy network put particularly thoughtful planning into the promotion of Awkwafina is Nora From Queens, channeling fan insights to provide a positive and ongoing viewership.  With Broad...