Political Audiences: Targeting the Open Mind
Persuadable open-minded voters are everywhere, and a campaign's ability to accurately target them could solidify their candidate's chances of victory. While campaigns have classically referred to voter lists and basic demographics for outreach efforts, a programmatic approach allows a deeper dive into data, providing new insight into how and where to reach open-minded voters and potential switchers.
In these polarized times, political preferences are often volatile, and displeased voters from each party are continuously up for grabs. Swing voters are a force powerful enough to sway elections, with close to 10 million voters switching parties in the 2016 presidential election, significantly contributing to a Republican victory. Plus, with a recent study attributing 1/3 of the voting population as swing voters in 2020, the upcoming presidential election could provide unprecedented amounts of switchers. Finding and rallying these crowds to a certain cause requires insights that go beyond the basics.
Until recently, voter lists have been the gold standard for political campaigns looking to identify voting audiences. But with just rudimentary demographical data, a campaign simply can't target accurately or efficiently. Ages, locations and voting histories are hardly relevant in these volatile political times. Biases are created and ultimately, opportunities are missed. The real way to understand an audience is through social insights. Using social data to uncover voting audience behaviors offers campaigns and candidates so much more. It's not about targeting potential Biden voters who also watch Rachel Maddow; it's about discovering and reaching the Maddow viewers who also support the NRA. The open-minded voter is everywhere, and strategic voter targeting is the key to reaching and attaining them.
Though swing voters play a heavy role in tipping the scales, equally as important in outreach efforts is to inspire first-time voters with relevant messaging in accurate places. In 2016, the percentage of first-time voters increased to 15% from 9%. This sizable and potentially growing audience isn't found in voting records but instead within social media data. Social media is a haven for political discourse, and by analyzing user engagements, audiences of potential first-time voters can be created and targeted.
By utilizing social media engagement data, campaigns can gain a more thorough understanding of voters behaviors and interests. Social insights allow us to build robust audiences based on what actively engages them. Utilizing this data is integral for any campaign looking to competitively target political switchers and new voters.
At Affinity Answers, we understand social audiences better than anyone. With the largest social media footprint out of any data provider, we possess keen insight into not just voter histories, but equally as important, how they're feeling currently, which could make all the difference in an election. We know where they are, with access to nearly 1000 political entities, media channels, vlogs and influencers, tracing across every major party, candidate and cause.
Be victorious by targeting the open mind, and get access from the leader in programmatic. Contact us today and see how we can help.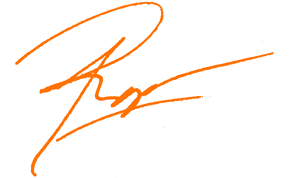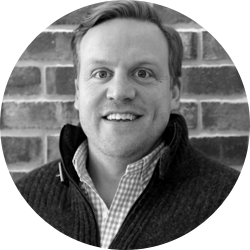 Josh Raper  VP, Marketing
Josh has spent the last 20 years in advertising working with brands, agencies, and private equity, leading award-winning campaigns for brands like McDonald's, Kellogg's, InBev, and Esurance.
Data brings us closer to consumers, allowing us to understand their behavior, passions, shared interests, and mutual affinities across brands and entities, resulting in deeper, more meaningful connections with current, past, and future customers. As data's role in marketing strategy...
Comedy Central hadn't had a scripted series hit in years, so the longstanding comedy network put particularly thoughtful planning into the promotion of Awkwafina is Nora From Queens, channeling fan insights to provide a positive and ongoing viewership.  With Broad...