What do you mean I can't buy ads during the top Emmy Award winning shows?!?!
Like last year HBO, was the big winner at last Sunday's Emmy Awards.  Game of Thrones won the most awards, including best drama, which gave it the record for most Emmys for a fictional series.  And the big winner in comedy category was HBO's Veep, with wins for best show and best lead actress, Julia Louis-Dreyfus (her fifth consecutive).
And like other recent years, many of the winners were from shows on premium (pay) cable or streaming services.  So, if you are a brand looking to run ads during the winning shows, you are out of luck.  Some brands work around this via product placement; Veep has showcased Dell, FitBit, Pirates Booty snacks, Heavy Sails beer, and Uber.  But this does not work so well for Game of Thrones – unless you are selling Dragon Chow or medieval flaying knives (always look for the Bolton brand!).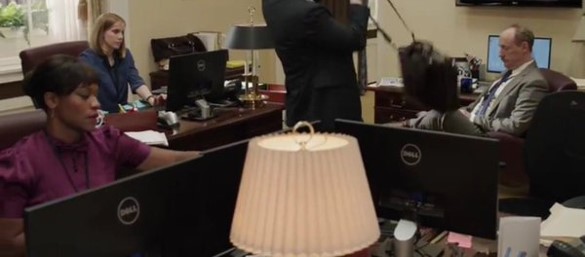 An alternate approach to connecting with these audiences is to use digital advertising vs traditional TV advertising.  You can target people who like or follow these shows on social networks, but that may provide challenges in audience size.  A more scalable approach, and one we have developed at AffinityAnswers, is to use this social data to model audiences that can be activated via programmatic branding.  In fact, we have already developed Game of Thrones and Veep audiences that are available for purchase via our partner Oracle Data Cloud (BlueKai).
These audiences were developed by ingesting the active engagements (think comments and tweets, not just page likes and follows) of a brand's fans across public social data sets.  We then construct social affinity "act-alike" models to uncover and predict audiences likely to be receptive to a brand and their messaging (using our TrueAffinity™ metric).  After developing the affinity model, we pass a set of rules to ODC to sculpt a segment filled with cookies of the predicted high likelihood-to-engage audiences.  The result is a reach – 7M unique impressions for Veep and 9M for Game of Thrones – with high relevancy.  And if the impression count for these audience is not large enough for your branding needs, you can also extend to other high affinity audiences.
The below diagrams show a few of the high affinity shows / brands with Game of Thrones and Veep: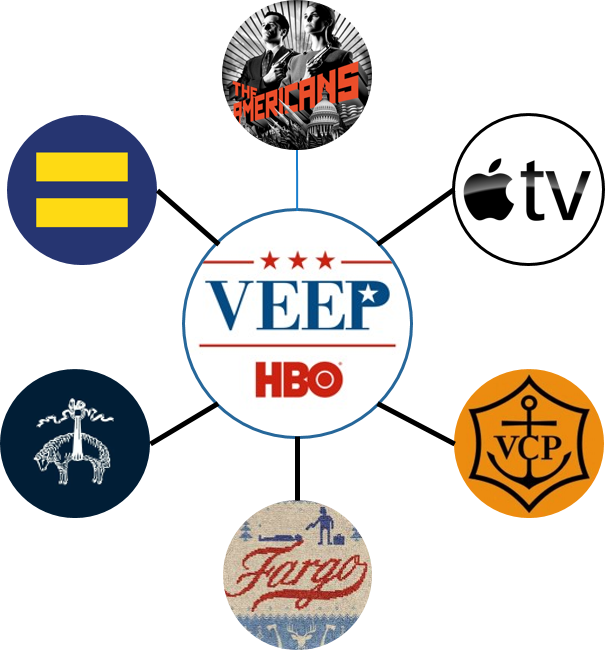 Veep shares high TrueAffinity™ scores with shows like The Americans and Fargo, and brands such as AppleTV, Brooks Brothers, Veuve Clicquot, and the Human Rights Campaign.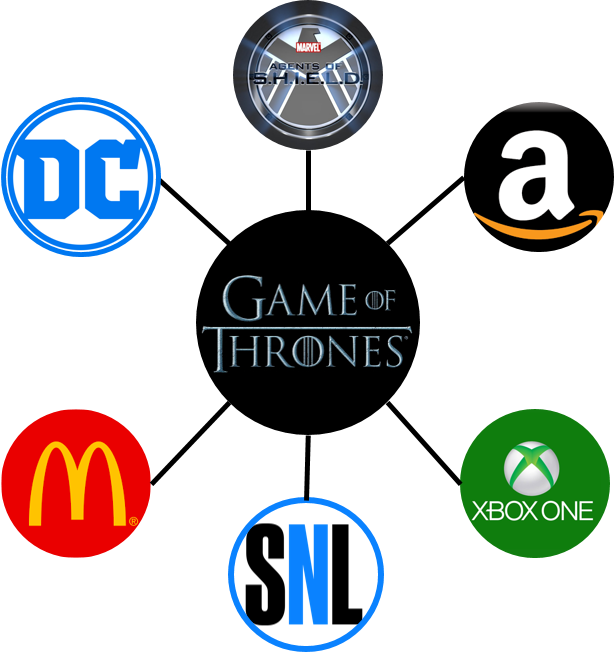 A few shows and brands with high mutual affinities with Games of Thrones include: Saturday Night Live, Marvel's Agents of S.H.E.I.L.D., Amazon.com, Xbox One, McDonald's and DC Comics.
These are just a few examples, you can discover more for you own brand with our Affinity Explorer tool, or just drop me a note at stephen@affinityanswers.com.
To find the Veep and Game of Thrones audiences in your DSP, just search for AffinityAnswers branded data.  Or email and we will walk you through the process.
Data brings us closer to consumers, allowing us to understand their behavior, passions, shared interests, and mutual affinities across brands and entities, resulting in deeper, more meaningful connections with current, past, and future customers. As data's role in marketing strategy...
Comedy Central hadn't had a scripted series hit in years, so the longstanding comedy network put particularly thoughtful planning into the promotion of Awkwafina is Nora From Queens, channeling fan insights to provide a positive and ongoing viewership.  With Broad...